GOFA goes all out at pep fest
The third and final pep fest will be on Wednesday, December 22. The pep fest will be all grades with a special schedule to accommodate everyone. At the pep fest there will be a lot of great activities to wrap up the GOFA season and roll into winter break, so make sure you attend to not miss out.
The Wednesday schedule can be seen below: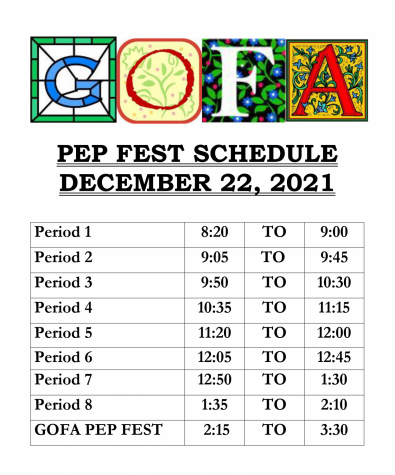 We at The Advocate hope you have enjoyed the 2021 GOFA season!
Have a great winter break!