Ballin' For GOFA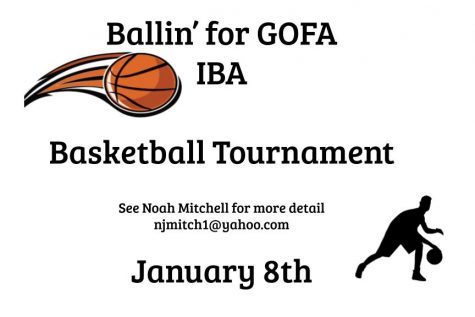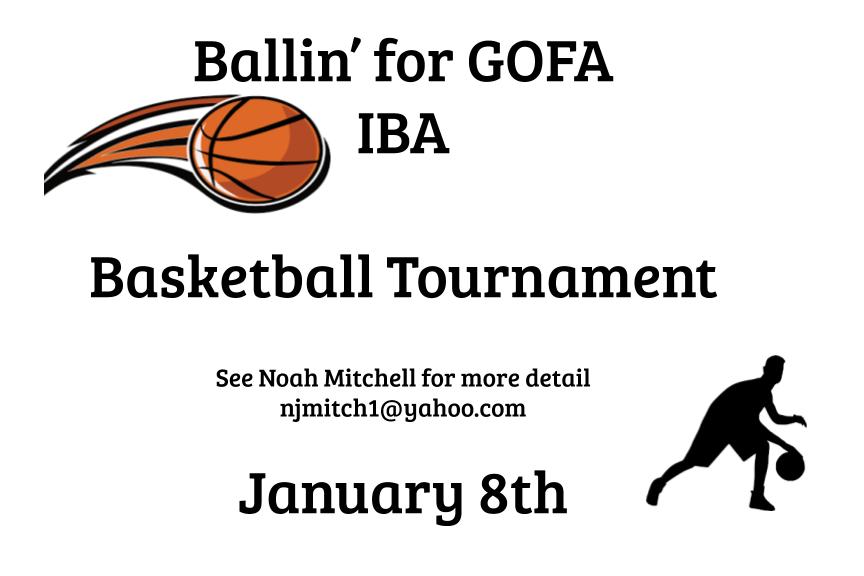 GOFA season is known to be the best time of year, filled with exciting activities and events to get involved with at for our charitable causes. One of the activities involves the Intramural Basketball Association, or "IBA." This organization gathers once a week, every Wednesday evening to play basketball games. Student teams are formed and become a part of the league; they compete against the other teams until March 4th. 
The deadline to turn in your registration form is Thursday, December 19th. There are eight teams with 6-12 players on each roster. The cost of registration is $100 per team, and only the first eight teams to register get accepted into the league; remember, this is a first-come-first-served basis. 
This GOFA activity is run by Mr. Komejan and commissioned by Noah Mitchell. Some of the Mayo Basketball players will act as the referees. In IBA, there is a strict rule that only allows Mayo students to play; as a result, official Mayo Basketball players are omitted from this league. To turn in completed registration forms with payment, contact Noah Mitchell at [email protected].