Buck A Book Blind Date sale for GOFA
Maria Fichtinger, Ellie Lindloff & Gabe Wilhorn
December 4, 2019
Hang on for a minute...we're trying to find some more stories you might like.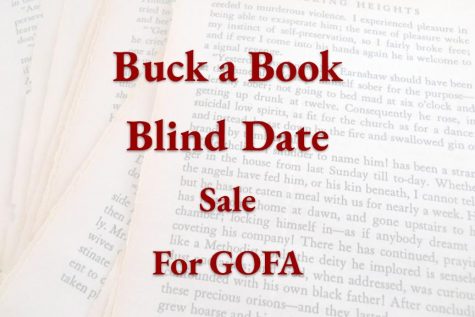 Need a last minute gift for yourself or someone else? Love the unknown? Crave mystery? We've got the GOFA solution for you: the English Department is sponsoring a blind-date-style sale. Each book is already wrapped, inscribed, and ready to be given to whomever you deem worthy. Bring a $1 donation, and pick out a wrapped date… er… book.
The blind date book sale will take place on December 16, 17, & 18, outside of Mr. Priebe's and Mr. Swegarden's rooms.