Alex Prindle shines in the cage
Hang on for a minute...we're trying to find some more stories you might like.
It was a cold Thursday afternoon with only seventeen days until Christmas. The Mayo boys hockey team found themselves on the bus going all the way to Red Wing for an epic battle between the Spartans and the Wingers.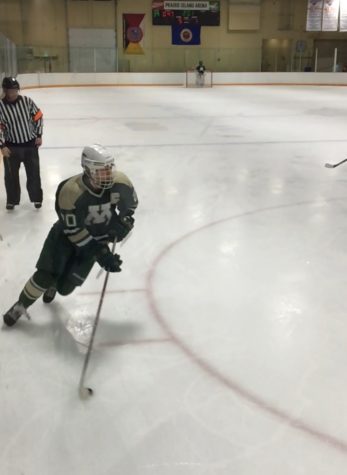 Mayo's JV team had the first shot against the Wingers as sophomore goaltender Joey Wigle got the nod for the start. This hard fought battle sadly ended in defeat, with the Spartans losing the game 7-2. Wigle made save after save, but it was not enough to defeat their fifth opponent of the season.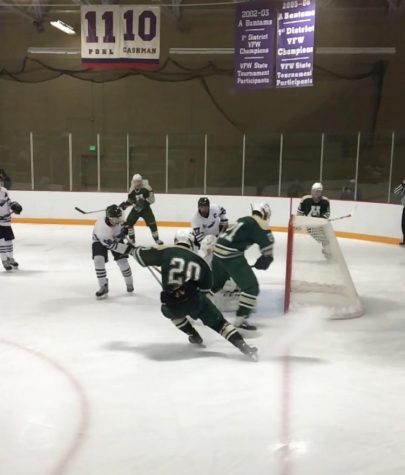 The clock struck 0.00, which meant the varsity game was about to begin. These teams had met already this year, but only in a scrimmage. From the pre game warm-up to the first drop of the puck, the Mayo Spartans were fighting to win. Junior goaltender number one, Alex Prindle, protected the cage and prepared himself to give everything he's got in front of a loud and energetic Red Wing student section, both teams fought for every minute and every second of this game. The Wingers tallied one first, while having the man advantage on the power play. It wound up being a two score game by the first intermission, with the Wingers netting both. We were ready for our next shot in the second period.
Applying pressure like mad men and getting many different scoring chances, the game was getting ugly. As the referees were making questionable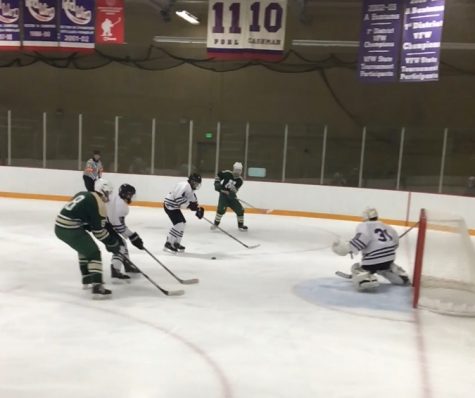 calls on the ice, the home team got back on the power play, and dumped another puck behind our tendy. Mayo didn't take this very well, but they were out to get the Wingers. They applied even more pressure, and Senior left wing Thomas Krause found the back of the net. Although Alex Prindle played his best game of the year, Mayo found themselves down 4-1 by the end of the second period. Heading into the final portion of the game, Mayo had some work to do. As the final ticks on the clock wound down, Mayo found themselves losing a tough game by a score of 5-1.
Rochester Mayo looks ahead towards their next opponent all the way in Richfield to play The Stars of Holy Angels, and the Red Wing Wingers follow up with a match against the New Prague Trojans. The Spartans fell to an overall record of 1-5 and a Big Nine record of 0-2. The other loss coming from the Century Century Panthers.