Second blood drive – Wednesday, Feb. 20 and Thursday, Feb. 21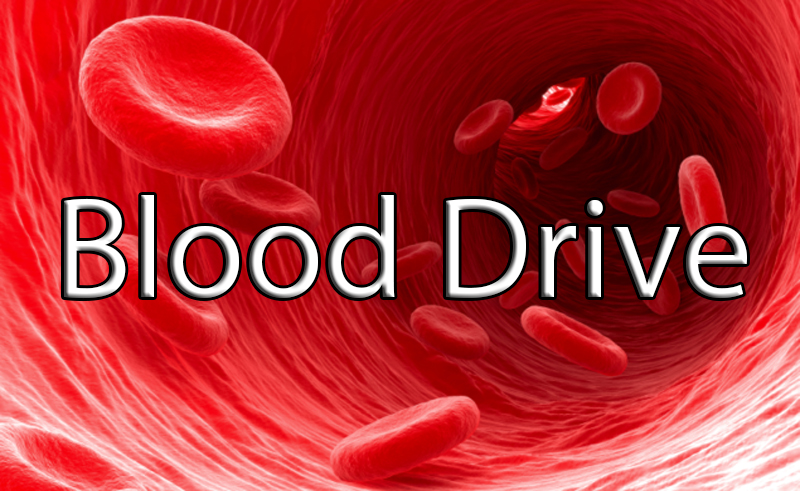 The following information about the upcoming blood drive is given to you by Mr. Roberson:
We have our second blood drive coming up on Wednesday, Feb. 20 and Thursday, Feb. 21.  Please consider donating blood, as it is a worthy cause that helps save up to 3 lives per donation.  The Mayo Clinic Blood Donor Center will be "setting up shop" (with the help of our fantastic maintenance department) in a NEW LOCATION THIS YEAR, the "Mohlke Center" which is rooms 2-254/2-257, top of Door 1 (carpeted meeting room) for these 2 days.  If you can sign up in advance, please click on the hyperlinked dates on top or bottom of this email, and completely fill out the Google Doc and you will be registered for a donation time slot.  As the time slots fill up, the Google Doc automatically reflects those filled up spots by not offering the time slot anymore.  Pre-registering helps the Mayo Clinic Blood Donor Center, as they can look up your information and be ready to serve you when you come to them.  They also need verification that there will be enough donors in order to make their trip here successful, so please consider signing up for a time slot to donate.  You should automatically receive an email after you click submit on your Google Doc.  Please save that email as a reminder (or put it in your Outlook or Smartphone Calendar) so that you remember your appointment time.  Thank you in advance for your donations!
16 and 17 year olds need to bring completed forms (with parent signature) to their registered appointment times.  These students should see Mr. Robeson in room 2-119 (between doors 4 and 5, 2nd floor) to get the forms at any time.  If people are 18 years of age or older, then they can just show up at their appointment time and fill out/sign all necessary forms.  Mayo Clinic has a really informative website (http://www.mayoclinic.org/donate-blood-rst/) if you would like to research for yourself.  You do need to make sure you have a photo ID with you at the time of your donation.  Your driver's license or school ID will work.
Please try to sign up soon.  You will be able to sign up until Wednesday, Feb. 13 (1 week before the drive).  So thank you for your quick action on this.  As always, if you do not get a chance to pre-register, or there is not an available time slot for you to sign up for, please consider a "walk-in" donation in the Mohlke Center either day.  Thanks!
Wednesday, Feb 20 (8:00 am – 3:00 pm)
Thursday, Feb 21 (7:00 am – 2:30 pm)