Calling All Talented Spartans!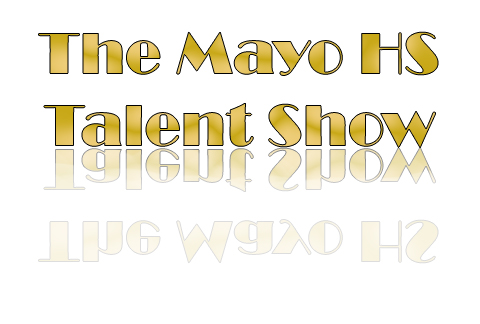 If you missed yesterday's talent show sign ups, don't fret.There are still sign ups today (Wed. March 13th) and tomorrow during lunch periods. The actual auditions are March 19th and the 20th. If you can sing, dance, beatbox, play an instrument, juggle, do magic tricks, or even tell a few hilarious jokes, then this is the event for you. If you know someone who has an amazing talent that should be shared with the school, then give them a few words of encouragement to tryout. We don't want to miss out on any hidden talents.  
          In past years, Mayo had so many gifted performers. Gwen King-Lunde, Mica Tinana, Stephanie Diaz, Sonya Penheiter and Joseph Sedarski all had amazing singing performances. Robert Schmitt and Lucas Jahns had a great band performance. Adam Leary talks about his first performance when he led his band in the song "Africa." He says,"It was a really energizing experience performing in front of a large crowd, and I will always remember it."  Joelle Bealle recited a poem that she wrote herself. Mayo's dance team gave the show much needed energy with their routine. Of course, we can't mention the talent show without mentioning the fantastic finale done by the drumline. This is only a handful of great examples from last year.
          Last year's talent show is going to be very hard to top. It took a great deal of hard work and energy to put on such a great production. However, there is an ample amount of talent roaming the halls here at Mayo. So, this year's show should be very exciting. If your aren't someone who is looking to be in the talent show, then be ready to cheer on your classmates on April 16th.