Prom Trend Preview
Hang on for a minute...we're trying to find some more stories you might like.
Sherri Hill at New York Fashion Week.
This year's prom trend preview.
Beauty –
Make up this year was mostly natural and classic. Neutral colors and skin toned shades dominated most of the faces. Eyes were lightly lined, but no bright pops of colors were spotted on any lids. Glossy, classic lips were popular, paired with big brows and bright eyes.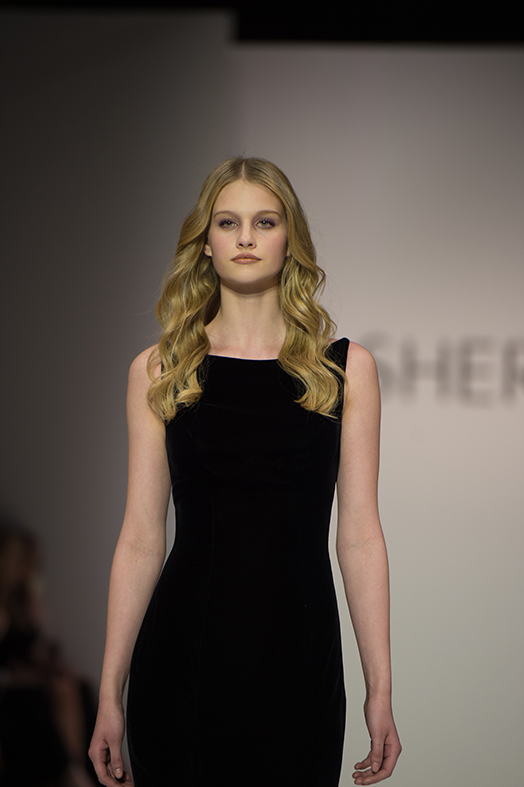 Hair –
Hairstyles were all very sleek this year. They all seemed very put together and polished, brushed out, classic curls with glamourous middle parts seemed to be the most present.
Most of the hairstyles seems to center around what would flatter and balance out the dress. High necks usually called for high hair, and bare shoulders resulted in leaving the hair flowing and down. The excessively teased and tousled looks of last year are no longer in sight.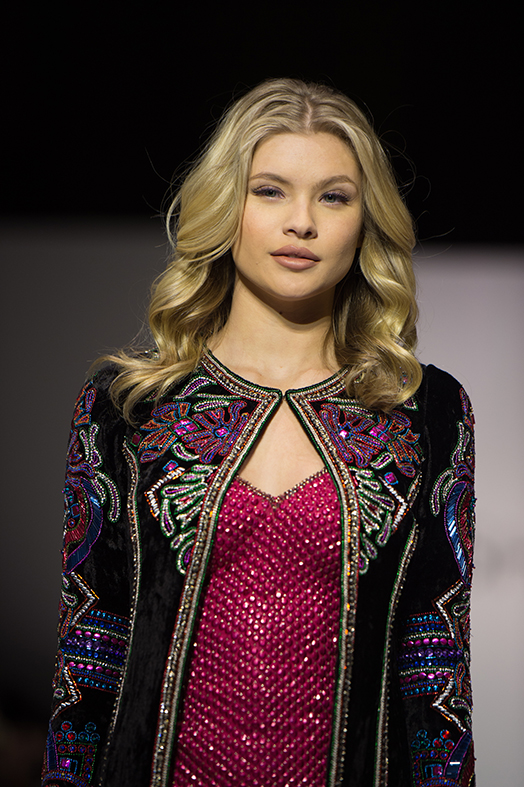 Dresses –
Beading is Back!
Texture is huge this year, and the popular gem encrusted dresses of the past have gotten a bit of a tasteful makeover. Gems and sequins are still popular, however more attention is being paid to detail and placement with beading. There are many intricate designs this year, instead of a just plastering gems all over.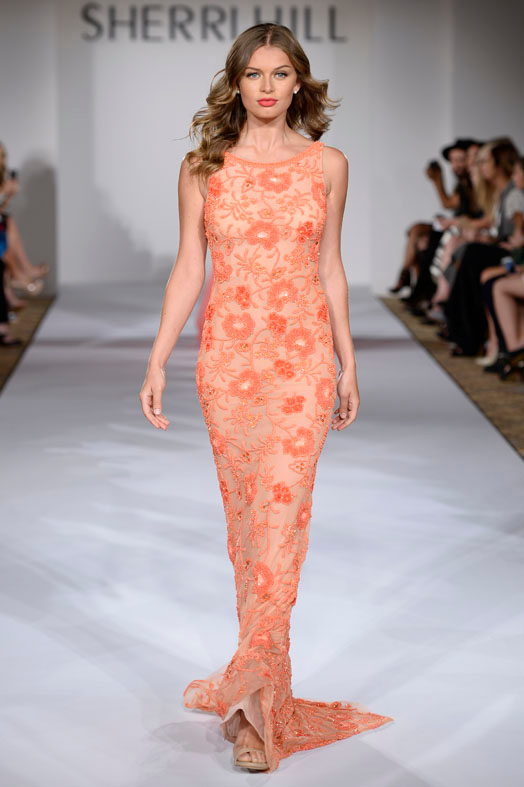 Playful Patterns!
By far, the most outstanding elements of this years dresses would be their patterns. This year is ALL ABOUT patterns, less simplistic and more exquisite than the one color, no texture gowns of the past. All over pattern is very popular, perhaps giving a greater sense of causality and dimension. Florals are HUGE this year, both in size and quantity. Big bold flowers or all over repetition give an edge to the otherwise out-dated vintage floral prints. Many of the patterns incorporate the popular beading, resulting in an exciting mix of both pattern and texture.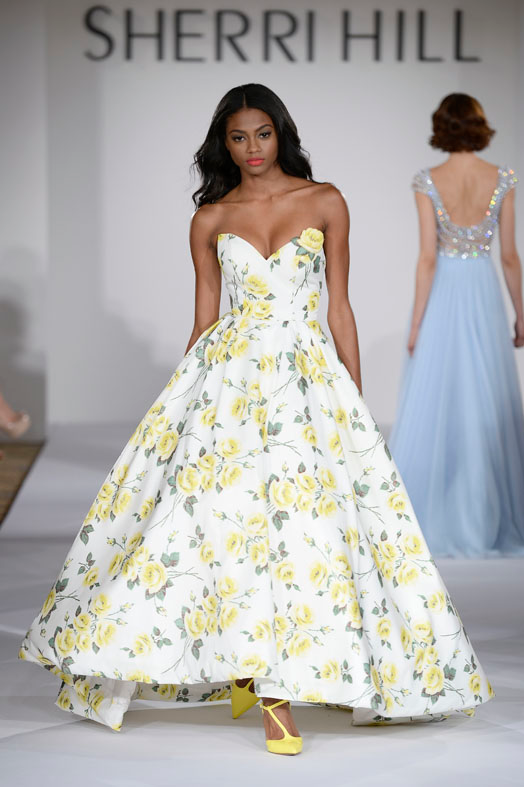 A Cut is the Cut.
For the past few years we have begun to see some two piece dresses emerge along with the comeback of crop tops, and it looks like they are here to stay. Nearly half of the dresses this year are two pieces, varying midriff exposure from anywhere between 1 inch and 5. The tops are cut up higher however, providing a more polished look, rather than the low slung belly-button looks of the past. Two pieces are both fun and functional, making the hard repurpose and reuse of a prom dress a little easier, also they offer a little more customizability. People are essentially able to mix and match if you will, chosing skirts they love and tops that will flatter them. Many of the two piece dresses showcase an intricate pattern on either the skirt or the top, but then leave the opposite piece plain for balance.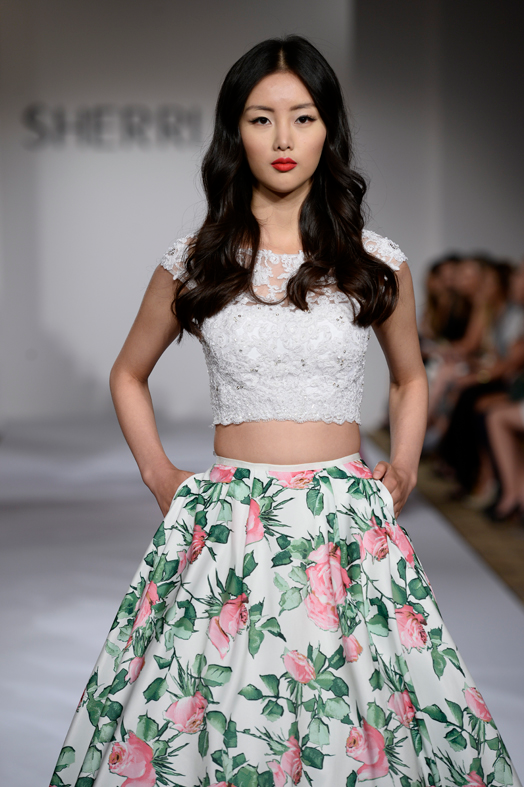 Power Pants!
This year I was very excited to see some beautiful pantsuit options. Not every girl wants to wear a dress, but in the past that was the sole option. For the past few years, the popularity of pantsuits began to gain some speed, however there were very limited selections, and usually all one color with no design or excitement. Fashion fuels many of our ideas and perceptions of the world, so although it may seem like "just clothes", the fact that these prom pantsuits are proudly displayed is a big feat in the world of feminism. This year there were some absolutely stunning pantsuits, that played with all the same prints, textures, and cuts as the dresses. As it should be.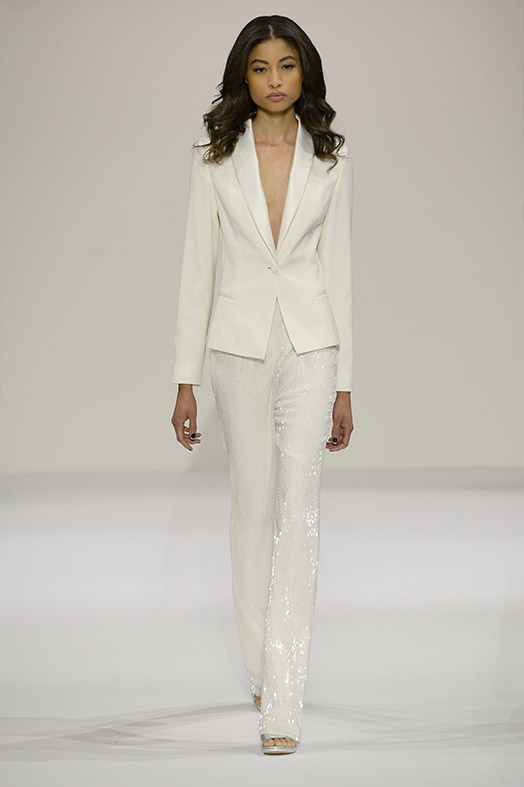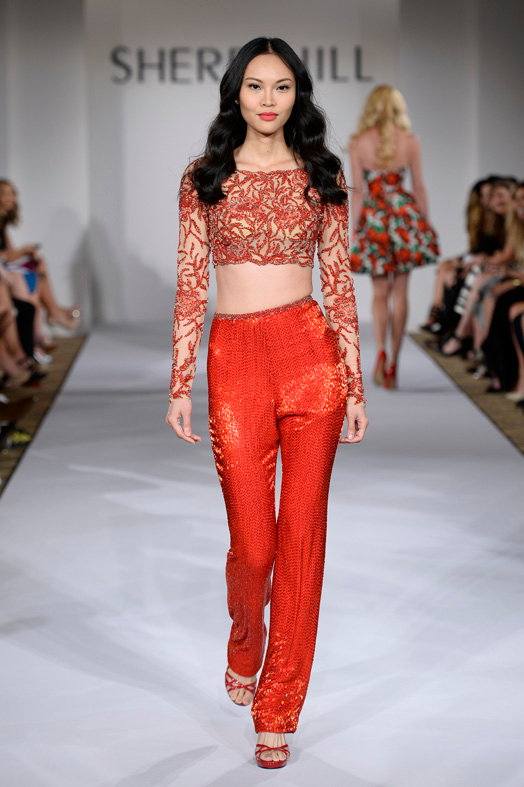 All images from: https://www.sherrihill.com/