The lasting impact of Willie O'Ree's contribution to inclusiveness    
An ex-professional ice hockey player from Canada named Willie O'Ree broke the color barrier in the National Hockey League (NHL). We honor him for having the courage to do so.
Born in Fredericton, New Brunswick, Canada, on October 15, 1935, O'Ree had enormous talent when he first began playing ice hockey at an early age (Britannica.com). He was well-known for his agility, quickness, and scoring prowess. Before getting called up to the Boston Bruins in 1958 and becoming the first Black player to compete in the NHL, he played for a number of minor league teams (History.com).
O'Ree experienced prejudice and discrimination both on and off the court while playing for the Bruins. He had to go through many challenges and was frequently the target of racial slurs. Despite the difficulties he encountered, he persisted in his commitment to the game and carried on playing (History.com).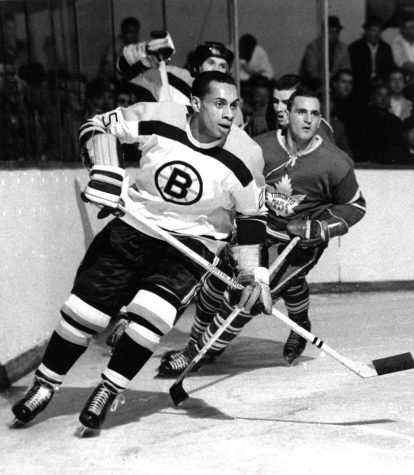 O'Ree's time in the NHL only lasted a few games, but he played professionally for years in other minor leagues. He stopped playing professional hockey in 1979 but continued to be active in the sport, helping to encourage impoverished kids to play and representing diversity for the NHL.
O'Ree made more contributions to ice hockey than only breaking down racial barriers in the NHL. He also cleared the path for several Black athletes to follow in his footsteps, including notables like Grant Fuhr and Jarome Iginla. Many people find inspiration in O'Ree's narrative because it demonstrates that anyone can fulfill their dreams with perseverance, hard work, and devotion (Britannica.com).
O'Ree was recognized by the NHL in 2018 by the Boston Bruins by retiring his number 22 jersey. This was an appropriate memorial for a man who had broken so many barriers in the sport he cherished so much (History.com).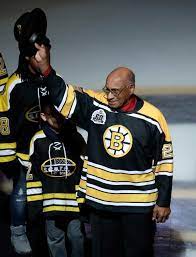 Willie O'Ree's legacy will continue to inspire future generations of young athletes, particularly those from underrepresented communities. His story reminds us all how important diversity and inclusion are in both athletics and society at large. O'Ree has shown that anyone can do anything, regardless of race, color, or background thanks to her determination and toughness (History.com).
In summary, Willie O'Ree paved the way for racial equality in sports and is regarded as an iconic figure in the history of ice hockey. For his contributions to the game and for removing obstacles that had previously stopped Black players from achieving their aspirations, he is and will always be recognized (History.com).
Citation Information:
Article Title: Willie O'Ree
Author: Jeremy Freeborn
Website Name: Britannica.com
URL: https://www.britannica.com/biography/Willie-ORee
Access Date: 2/10/23
Publisher: The Canadian Encyclopedia
Last Updated: Feb 14, 2023
Original Publish Date: October 20, 2016
Article Title: NHL Is Integrated
Author: History.com Editors
Website Name: History.com
URL: https://www.history.com/this-day-in-history/nhl-is-integrated
Access Date: 2/11/23
Publisher: A&E Television Networks
Last Updated: January 13, 2023
Original Publish Date: November 16, 2009
File name of Image:ORee02.jpg
:https://www.hhof.com/graphinduct/ORee02.jpg
File name of Image:64Y2B6G3GZEMVCF33XYAU2T7DQ.avif
https://res.cloudinary.com/graham-media-group/image/upload/f_auto/q_auto/c_scale,w_400/v1/media/gmg/64Y2B6G3GZEMVCF33XYAU2T7DQ.jpg?_a=AJE+xWI0
File Name of Image:Press-Package-009.jpg
https://cdn.theathletic.com/app/uploads/2018/11/08094529/Press-Package-009.jpg