The Wonders of Art – Kara Walker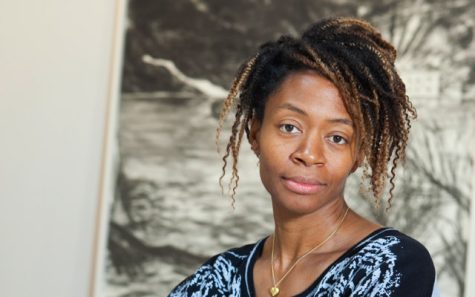 Looking at works of art can leave viewers with many interpretations and impressions; American artist Kara Walker sent clear and obvious messages in her work, focusing on themes that emphasized the experience of the black community, and the people's struggles against  gender stereotypes and social oppression.  
Born in 1969 in Stockton, California, Kara Walker wanted to become an artist at a very young age. At 13, her father was relocated to Georgia State University (GSU) for a new position which made her family move. Walker initially enjoyed the move from California, but at her new school there were people who called her names because of her skin color. She didn't feel like she belonged and was not welcomed (The Art Story). After graduation, she earned a degree from the Atlanta College of Art where she focused on painting and printmaking, while exploring more racial  issues. After that, she earned her Masters degree from the Rhode Island School of Design (Kara Walker).
After college Kara Walker expanded her talents when she completed a portrait of a middle-class Victorian by using paper silhouettes. One of the first few works became very successful, and in 1998 she received an award from the Achievement Foundation. However, while her acclaim was growing, she was not without her detractors. One critic, Betye Saar, also a famous artist, said that Walker was overdoing her art and focusing too much on race. She wondered whether or not, through Walker's pieces,  "Are African Americans being betrayed under the guise of art?" (The Art Story ). Beyond Saar's comments, Walker received other negative reviews because her art had brutal and graphic content. Although her art was interpreted negatively, others were defending her creations. 
During her mid-career, Walker kept her profile low because of the negative reviews from Betye Saar, and during her recent projects, her projection-based installation showed the viewer's shadow of the image. Ultimately, Walker became a professor at Columbia University (2001-2015) and is the chair of the Visual Arts program at Rutgers University.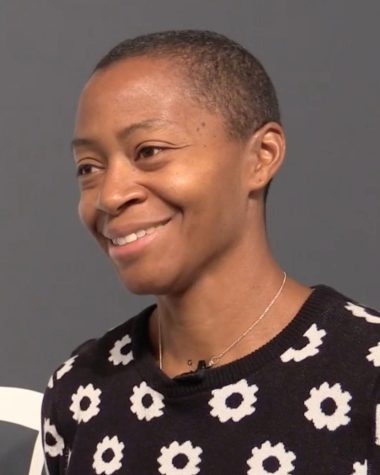 Kara Walker has earned the Dedication Award for a Mentor to Emerging Artists, and she motivates her students to "Live with contentious images and objectionable ideas, particularly in the space of art" (The Art Story). She is an important woman, worthy of receiving recognition because her paintings bring the reality of our haunted historical violence and racial oppression into the American consciousness.  
Citation Information:
Article Title: Biography of Kara Walker 
Author: The Art Story 
Website Name: The Art Story 
URL: https://www.theartstory.org/artist/walker-kara/#:~:text=A%20painter's%20daughter%2C%20Walker%20was,at%20the%20age%20of%2013. 
Access Date: February 14, 2023
Publisher: The Art Story 
Original Publish Date: January 23, 2016,
Article Title: Education, Cut-Paper Silhouettes, Endless Conundrum, an African American Anonymous Adventuress  
Author: None 
Website Name: Walker Art Center 
URL: https://walkerart.org/collections/artists/kara-walker 
Access Date: February 15, 2023
Images:
file name:  Kara_Walker_.jpeg
original source link: https://medium.com/make-it-red/kara-walker-artist-profile-8c6cb61d35a8 
file name: Kara_Walker_Interview_Camden_Arts_Centre_.jpg
original source link: https://upload.wikimedia.org/wikipedia/commons/c/cd/Kara_Walker_Interview_Camden_Arts_Centre_01.47_%28cropped%29.jpg 
file name: kara-walker_bio2.jpg
original source link:https://news.artnet.com/market/kara-walker-turns-46-today-370493