On the rise to save the climate: Greta Thunberg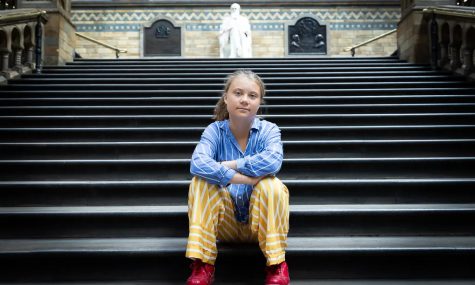 "Born January 6th, 2003 in Stockholm, Sweden," Greta Thunberg was diagnosed with autism spectrum disorder, commonly referred to as ASD. Dealing with it her entire life, the young activist recently described her condition as a "superpower." For National Women's History Month, we honor Gretta Thunberg, who has been leading the fight against climate change, while inspiring us all by exemplifying the lesson that you can get things done at any age, despite obstacles, if you believe in your cause and fight for it passionately.
In 2018, she first launched an international movement called Fridays for Future, also known as School Strike for Climate (Britannica). After launching her movement, "Thunberg began skipping school on Fridays and protesting outside the Swedish parliament" (biography). With social media's help, Thunberg had more people joining her, people from all over the world, organizing and participating in their strikes. Many people who joined organized strikes in their own countries, like "Belgium, Canada, the United States, the United Kingdom, Finland, Denmark, France, and the Netherlands" (Britannica). Thunberg continued to spread her urgent message to people all over the world. One of her most famous quotes "Our house is on fire," carried so much meaning that it "…struck a chord with the public, particularly because it came from a child" (History). 
Due to all her efforts, she was nominated for the Nobel Peace Prize in 2019, which she ultimately did not receive. Later she became the youngest person to be recognized as Time magazine's person of the year (biography).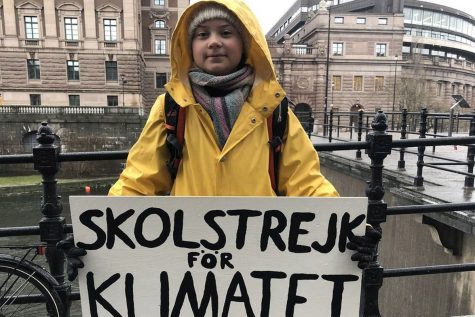 As Thunberg gave speeches, she urged politicians to take action regarding the climate crisis. At the U.N Climate Action Summit, Thunberg stressed how truly urgent the problem is becoming. Indeed, she grew critical of older generations, claiming, "You have stolen my dreams and my childhood with your empty words… People are suffering. People are dying. Entire ecosystems are collapsing. We are in the beginning of a mass extinction. And all you can talk about is money and fairy tales of eternal economic growth. How dare you" (History)! 
The following month, over 163 countries and millions of people marched in protests against climate change, against politicians not holding true to promises of plans to help the Earth and climate, and for a cleaner, healthier planet (Britannica). She continued to deliver speeches at places like "the World Economic Forum in Davos, Switzerland, and at the European Parliament, as well as in front of the legislatures of Italy, France, the United Kingdom, and the United States" (Britannica). 
Unfortunately, her efforts did not go over well all the time; unsurprisingly, her message often fell on deaf ears and disagreeable people. Critics have been harsh, if not slanderous, as was the case when President Jair Bolsonaro of Brazil called her a "brat" in 2019.
Despite all the backlash, Thunberg still stands up for what she believes and continues to pursue her passion, doing what she can to fight against climate change. Her drive and commitment are admirable traits that serve as an example to us all.
Citation Information:
Article Title: Greta Thunberg 
Author: Biography.com editors 
Website Name: biography.com 
URL: https://www.biography.com/activists/greta-thunberg 
Publisher: A&E Television network
Original Publish Date: November 4th, 2019
Your Access Date: March 17th, 2023 
Article Title: Greta Thunberg 
Author: Editors of The Encyclopedia of Britannica  
Website Name: britannica.com  
URL: https://www.britannica.com/biography/Greta-Thunberg 
Publisher: Britannica  
Original Publish Date: January 9th, 2020
Your Access Date: March 10, 2023
Article Title: 16 year old climate activist Greta Thunberg named Time's person of the year 
Author: History.com editors 
Website Name: History.com 
URL:https://www.history.com/this-day-in-history/climate-activist-greta-thunberg-named-time-person-of-the-year 
Publisher: A&E; television network 
Original Publish Date: April 7, 2020
Your Access Date: March 17, 2023
file name of image: thunberg.jpg
original source link: https://www.thestatesman.com/wp-content/uploads/2019/09/thunberg.jpg 
file name of image: 4000.jpg
original source link: https://i.guim.co.uk/img/media/a4528d8892c38a63dd501b9f79e136ce9ed0ea18/0_151_4000_2401/master/4000.jpg?width=1020&quality=85&dpr=1&s=none