Mayo Baseball: Can they get to state?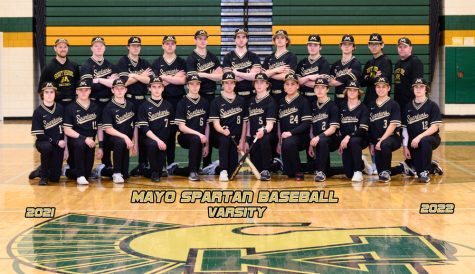 2021-2022 Mayo Spartan Varsity Baseball Team – Photo courtesy of Don Paulson
For many people, the month of March means spring break and warmer weather, but for a group of boys at Mayo High School, it marks the beginning of baseball.
After spending days at the batting cages, working with their mentors and trainers, and pushing themselves in the weight room and on the track, the boys are eager for the first week of the season. Baseball tryouts started on the 20th of March, and head coach Senne is excited to see the growth and development from the off-season. Assistant Varsity Coach Travis Krahn stated that he can't wait "to get to work with the players. The guys are motivated to work hard and willing to go the extra mile to succeed." 
The Mayo Baseball program will also be welcoming 9th graders and a couple of 8th graders to the program. Senior Ian Regal is "excited to see the younger guys that come in and what the program will look like in the future."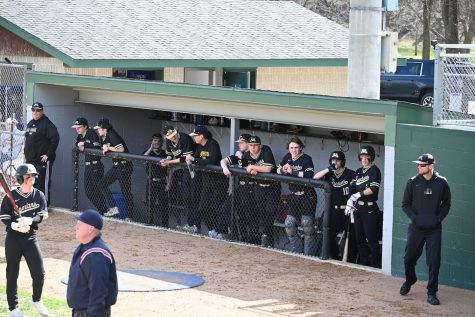 Mayo Baseball watching their teammates bat against the Owatonna Huskies. – Photo Courtesy of Wade Beavers
The Mayo High School Baseball team is stacked this season with multiple players committed across the U.S. including Ian Regal (UNL), Mason Leimbek (UWL), Zach Condon (RCTC), Sam Hruska (St. Olaf), Kasey Carlson (SMU), and Carson Beavers (WSU). The team has a good chance at a state run this year and looks really good on paper, with each player bringing something unique to the team and giving them the ability to push them further.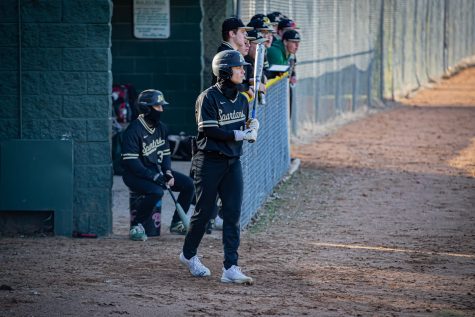 Carson Beavers waits on deck to bat, while teammates eagerly watch the game against Red Wing.  – Photo Courtesy of Wade Beavers
A lot of the players have some varsity experience, but some positions will have to be filled this season. The Spartans will be missing Kyle Prindle, Josh Auger, and Jonah Alleckson from last year's line up. According to Head Coach Tom Senne, "We lost good players, but in terms of depth and spots that can be filled with these younger guys… where other years we've had 4, 5, or 6 positions kind of up for grabs, this year there's a lot of [players] we have that can fill them." Kyle Prindle will be a hard spot to fill for Mayo as he was both an amazing pitcher and hitter for the lineup, but this year's team members have been training hard and demonstrate a level of dedication that shows they are up to the challenge.

Kyle Prindle (#2) celebrates a run with Mason Leimbek (#20) against the John Marshall Rockets. – Photo courtesy of Post Bulletin
The Mayo Spartans are unique, with a chance to prove that you don't have to be a team in the Twin Cities to dominate the state. The love for the game and the strong bond the team shares creates something special on the field. With high expectations, Mayo Baseball will be starting their season with a home game against the Farmington Tigers, the 2021 State Champions, on April 5th at Mayo Field in downtown Rochester, Minnesota. Mayo Baseball would love it if you came out and supported them at games, but if you aren't able to, then follow them on Twitter (@mayobaseball) for updates and information on the season.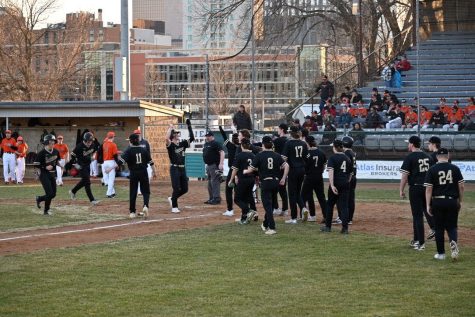 Mayo celebrates a dominating inning against the Winona Winhawks. – Photo Courtesy of Wade Beavers