What Really Happened to Emmett Till?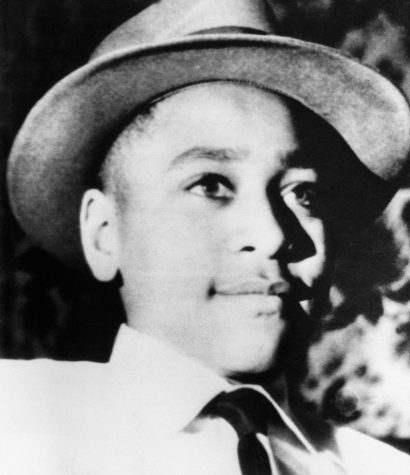 Who is Emmett Till you may ask? He was a 14 year old black boy from Chicago, Illinois, who was visiting his relatives in Money, Mississippi on August 28, 1955 when he was accused of winking at a white woman named Carolyn Bryant and never seen alive again (History.com).
Emmett Louis Till was born on July 25, 1941, in Chicago Illinois. Emmett Till's nickname was Bobo. Emmett Till was Louis and Mamie Till's only child. Unfortunately, he had never met his father who was a soldier who died during WWII. When he was five years old, Emmett Till was diagnosed with polio. He recovered but retained a slight stutter. Growing up, he went to the all-Black McCosh Elementary School, which was close to his house. He was a funny kid who loved to tell jokes (pbs.org).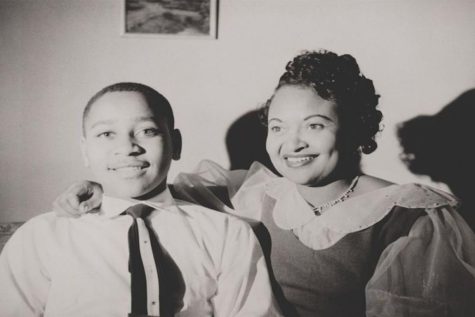 Emmett was Mamie Till's only child.
Sadly, he died a gruesome death, murdered by Bryant's husband and his brother, when they "made Emmett carry a 75-pound cotton gin fan to the bank of the Tallahatchie River and ordered him to take off his clothes. The two men then beat him nearly to death, gouged out his eyes, shot him in the head, and then threw his body, tied to the cotton gin fan with barbed wire, into the river" (History.com). He was so badly disfigured, it was hard to identify his body. 
During the trial, Carolyn Bryant claimed that Emmett Till had grabbed and threatened her inside her husband's store where he had gone for candy. She claimed Till used an inappropriate word, describing how he had previously been "intimate with white women." On the stand, she claimed that she was terrified that Till would rape her. (IMDiversity.comt). With that evidence, it took the jury only one hour to acquit Roy Bryant and JW Milam of murdering Emmett Till (The Washington Post).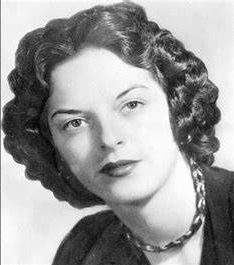 Years later, Carolyn Bryant recounted her testimony.
But in 2007, Carolyn Bryant decided to give an interview about the trial and changed everything. She admitted to lying during her trial regarding Till's making both physical and verbal advances toward her (IMDiversity.comt). All these years later, it became clear to anyone who believed otherwise, that Emmett Till was an innocent victim of extreme violence and racial hatred.
Emmett Till's mother, "Mamie" had an open casket for Emmett Till's funeral to show the world how brutally his body was mutilated. "I think everybody needed to know what had happened to Emmett Till," she said (pbs.org). In fact, tens of thousands of Chicagoans saw Emmett Till's corpse with their own eyes at the funeral. It changed people's perspective. It was gut wrenching. People were fainting after seeing Emmett Till's mutilated body (pbs.org). As a result, people were moved and could no longer ignore the injustices of racism in America. "Emmett Till's murder was a spark in the upsurge of activism and resistance that became known as the Civil Rights movement" (pbs.org). There was new hope in America that there would be change, moving to greater equality. 
Citation Information:
Article Title:

Emmett Till is murdered
Author: History.com Editors
Website Name: HISTORY
URL: https://www.history.com/this-day-in-history/the-death-of-emmett-till
Access Date: February 13, 2023
Publisher: A&E Television Networks
Last Updated : August 24, 2022
Original Publish Date: February 9, 2010
Article Title: Who was Emmett Till?
Author: This article is part of a series called Firelight, by Stanley Nelson which documents pivotal moments in the Civil Rights Movement.
Website Name: PBS.org
URL: https://www.pbs.org/wgbh/americanexperience/features/biography-emmett-till/
Access Date: 10 Feb. 2023
Publisher: WGBH Educational Foundation
Publish Date: 1996
Article Title:

Emmett Till is murdered
Author: History.com Editors
Website Name: HISTORY
URL: https://www.history.com/this-day-in-history/the-death-of-emmett-till
Access Date: February 14, 2023
Publisher: A&E Television Networks
Last Updated : August 24, 2022
Original Publish Date: February 9, 2010
Article Title:Emmett Till accuser admits she fabricated her testimony at his killers' murder trial
Author: Rich Shapiro
Website Name: IMDiversity
URL:https://imdiversity.com/diversity-news/emmett-till-accuser-admits-she-fabricated-her-testimony-at-his-killers-murder-trial/
Access Date: February 14,2023
Publisher: New York Daily News
Last Updated : 6 years ago
Original Publish Date: January 28, 2017
Article Title: In unpublished memoir, Emmett Till's accuser calls herself "a victim"
Author: By DeNeen L. Brown
Website Name: The Washington Post
URL: https://www.washingtonpost.com/history/2022/07/18/caroyln-bryant-memoir-emmett-till/
Access Date: February 14, 2023
Publisher: The Washington Post
Original Publish Date: July 18, 2022
Article Title:Emmett Till accuser admits she fabricated her testimony at his killers' murder trial
Author: Rich Shapiro
Website Name: IMDiversity
URL:https://imdiversity.com/diversity-news/emmett-till-accuser-admits-she-fabricated-her-testimony-at-his-killers-murder-trial/
Access Date: February 14,2023
Publisher: New York Daily News
Last Updated : 
Original Publish Date: January 28, 2017
Images:
file name of image: Emmett_Till.jpg.webp
original source link https://upload.wikimedia.org/wikipedia/en/thumb/a/a9/Emmett_Till.jpg/220px-Emmett_Till.jpg 
file name of image:1152 × 768 jpeg
original source link https://www.mississippicir.org/news/see-the-photo-emmett-tills-mother-wanted-you-to-see-the-one-that-inspired-a-generation-to-join-the-civil-rights-movement
file name of image: 2000 × 1125 jpeg
original source link https://people.com/crime/emmett-till-carolyn-bryant-interview/