Mayo Boys Basketball prepared for conference rival Austin Tonight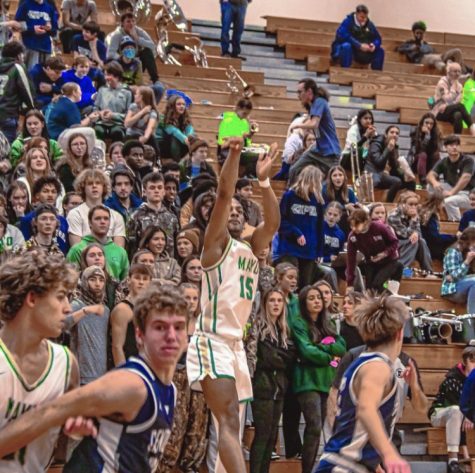 Mayo's Kairee Gadson takes a shot from beyond the arc against Century.
After coming off a loss against Century, Mayo boys basketball hopes to bounce back against their Big Nine rival, Austin. Spartans Head coach Braden Markham said something he had stressed all week before this game; the team has to focus on "toughness. We need to be mentally tough, tough on defense, and tough on fighting through screens." He also says, "If we play defense as a team, it will keep us close in games and give us a chance to win each night." Markham says that to achieve their ultimate goal of winning, "we need to put forth maximum effort on every play, play tough, and play as a team." 
One player to watch tonight is Kairee Gadson, who came off a 25-point game against Century and a 36-point game against Mankato East. There are many lessons that the players have been striving to learn as they head into this game. Breakout senior Kairee Gadson says, we should "never take anything for granted. We thought everything would come easy when we were undefeated, but after our first loss, it woke us up." The team knows that nothing in this world is handed down; it must be earned. 
Another important lesson learned by senior Isaiah Hanson "is to prepare for every team in the same way, no matter what." It is always important to practice with the mentality that a team is going to put up a fight and make it close. Senior Alex Gyarmarty says, "it is a long season, and it is important to stay resilient… It is the biggest lesson I have learned." Resilience is crucial for processing and overcoming hardship, especially in athletes.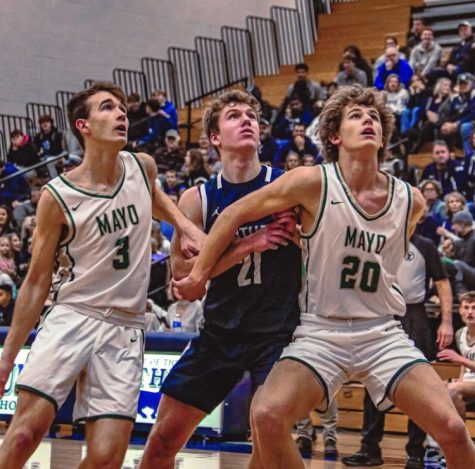 Keeping the team positive and motivated as the season goes on is essential. "It starts in practice; we win and lose as a team, and I think that's the mindset we are having for the whole season," Gadson stated. He also pointed out that the team is "on a mission to be the best and go to state. [It] is keeping us motivated, knowing there is an end goal." Hanson remembered that something that motivated them is "the past two losses." Losses can help a team work harder, and improve, moving up to the next level, making the team more dangerous going forward.
There will be many challenges going into the game against a conference rival. "Our biggest challenge going into the game is minimizing turnovers," Gyarmarty said. In the loss against Century, Mayo finished with 18 turnovers; many of those resulted in points for the opposition. Another key to victory involves "not getting uncomfortable with Austin's ball pressure," Hanson stated. That concept goes hand in hand with what Gadson believes: "our biggest challenge is ourselves… The past couple of games, we haven't been showing up defensively. That's something we have been working on in practice, so this game is on us." The more the team can handle pressure and remain confident in their own abilities, the more likely they will be successful; indeed, they have high expectations for tonight.
Having goals and learning lessons will play a big part in determining the outcome of tonight's game. Mayo will play against Austin on Friday at 7:30 PM at Mayo High School. Mayo currently leads the Big Nine with a record of 8-2.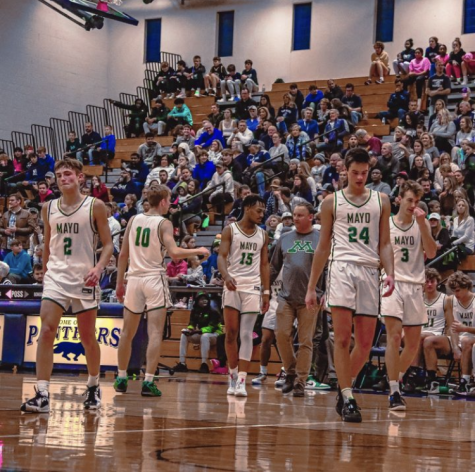 Mayo boys take the court against Century.
Photos courtesy of Kevin Man