Register to get vaccinated at school this Monday
This information comes from the school administration.
A Vaccine Clinic will be held on Monday, May 3rd (1st vaccine) and Monday, May 24th (2nd vaccine). It is open to Mayo students.
The Pfizer Vaccine will be administered. 

Students

must be at least 16 years old. If you are a student who is either 16 or 17 years old, you

must have parental consent, which can be given on the registration page.

The vaccine clinic will take place in the South gym.

Enter the gymnasium by Door 1.

You will be marked

'excused'

from class during your vaccine appointment. 

If you need help making your appointment or would like a staff member to talk with your parents about this, please come to the attendance office.
Here is how you register:
Click on the registration link below, select "

Start a New Appointment Registration"

and enter the passcode to get started. 

Passcode:

Spartan1

Vaccination location:

Mayo High School
During your registration, you will be asked to register for both first and second dose appointments, both at Mayo High School.

You will be asked to provide basic demographic information and respond to consent questions.

Parents and Guardians are welcome

and

may register for an appt. after 2:30
Registration Link: https://webapp.co.olmsted.mn.us/RegistrationsPfizer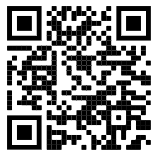 Please note this is a Pfizer Clinic so anyone age 16+ is eligible to be vaccinated.
Registration Link:  Olmsted County COVID Vaccine Appointment Registration
*** Parental Consent is included in the registration process if you are 16-17 years old. ***
Click here for the vaccine information in Somali.
Click here for the vaccine information in Spanish.
Leave a Comment