Spartans host hygiene drive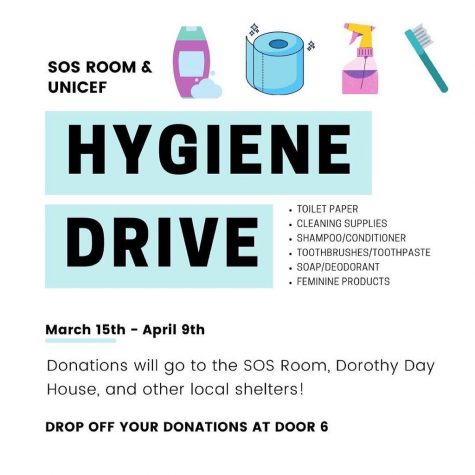 The Mayo High School UNICEF Club and SOS Room are hosting a hygiene drive which will run from March 15th to April 9th.
Items needed include toilet paper, cleaning supplies, shampoo/conditioner, toothbrushes/toothpaste, body wash, deodorant, new underwear and socks, and feminine products (pads and tampons).
These items can be dropped off outside Mayo at door 6 during the school day.
Donations will go to Mayo's SOS Room, the Dorothy Day House, and other local shelters. Thank you so much for your help!
– Mayo UNICEF Executive Board