Recognizing the Achievements of Oprah Winfrey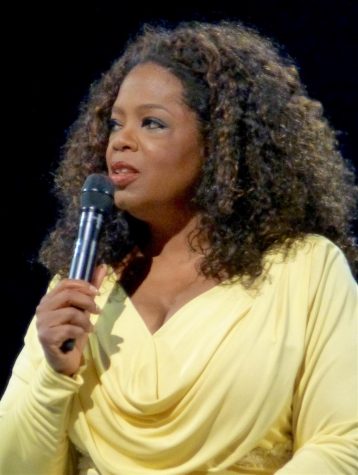 The life of Oprah Winfrey is perhaps one of the most impressive "rags-to-riches" stories in modern America. Winfrey endured so much adversity to get where she is today and paved the way for women, more specifically, women of color, in the entertainment industry and society as a whole. 
Winfrey's early life was tumultuous to say the least. She grew up in Mississippi, where she faced sexual abuse and poverty amidst a treacherous household. At age 14, she moved to Nashville, Tennessee, the place that would end up being the genesis of her career. 
Winfrey chose to pursue a career in media by taking anchoring gigs in Nashville, becoming the city's first African-American news anchor. She hit a bit of a road bump during her time co-anchoring in Baltimore, where she encountered workplace harassment and was fired after a short time. 
Winfrey's big break came when she revitalized a dormant morning talk show called AM Chicago. Her efforts came to pay off in a big way as it became the top local talk show (Kathleen Elkins, CNBC). AM Chicago then blossomed into the Oprah Winfrey Show,  "…the highest rated talk show in television history" (Elkins).
Since this breakout success, Winfrey gradually made her way to becoming one of the most wealthy and influential women in the United States. During this rise in fame, she dabbled in the film and television industry, first appearing in Steven Spielberg's The Color Purple, and later creating her very own film and television production companies. 
Her success was not simply monetary however. Where Winfrey truly broke ground, were her humanitarian efforts. She dedicated considerable time on her show to promoting matters of social justice, self-empowerment, and charity. She consistently used her platform to promote positivity and to make people's lives better. Winfrey knows firsthand how life is not always kind to people, so her generosity comes from a place of genuine understanding (Editors, Britannica).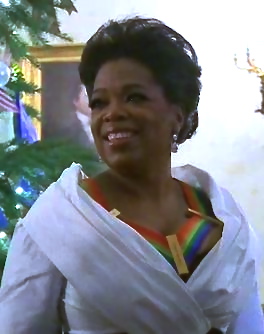 One of Winfrey's earliest acts of humanitarianism was in 1987 with the creation of the Oprah Winfrey Foundation, which provided grants for nonprofit organizations that aim to provide for less fortunate families and individuals. She often fought for causes she had personal connections with. Having been a victim of sexual abuse, Winfrey worked personally with Congress in 1993 to pass legislation that would create a national database for felons and child abusers. This became known as the National Child Protection Act. Her work on this was so essential that it became informally known as "The Oprah Bill." Winfrey continued her efforts with "Oprah's Angel Network," which raised donations from various sources to give to charitable efforts like rebuilding hurricane damaged homes and building schools in less fortunate countries (Editors, Oscars.org).
Today, Oprah Winfrey continues to use her position of power for good by advocating for charity, social justice, and the welfare of others. She is someone who went through a great deal to get where she is, and she continues to express her gratitude through all of her selfless acts. For all that Oprah Winfrey has accomplished personally, professionally, and for others, she deserves to be recognized during Black History Month.
Sources
Article Title: The rags-to-riches rise of self-made billionaire Oprah Winfrey
Author: Kathleen Elkins
Website Name: CNBC.com
URL: https://www.cnbc.com/2018/01/08/the-rags-to-riches-rise-of-self-made-billionaire-oprah-winfrey.html
Access Date: Wednesday, February 24 2021
Publisher: CNBC
Last Updated : Jan 8, 2018
Original Publish Date: Jan 8, 2018
Article Title: Oprah Winfrey
Author: Editors, Britannica
Website Name: Encyclopedia Britannica
URL: https://www.britannica.com/biography/Oprah-Winfrey
Access Date: February 25, 2021
Publisher: Britannica
Last Updated : Jan 25, 2021
Original Publish Date: Jan 12, 2000
Article Title: Oprah Winfrey
Author: Editors, Oscars.org
Website Name: Oscars.org
URL: https://www.oscars.org/governors-awards/ceremonies/oprah-winfrey
Access Date: Feb 26, 2021
Publisher:  The Academy of Motion Picture Arts and Sciences
Last Updated : Sept 19, 2014
Original Publish Date: Sept 15, 2014
Image
file name of image: Oprah_in_2014.jpg
original source link: https://commons.wikimedia.org/wiki/File:Oprah_in_2014.jpg
Oprah_Winfrey_2010.jpg
https://commons.wikimedia.org/wiki/File:Oprah_Winfrey_2010.jpg