Is Call Of Duty Cold War a better game than Call Of Duty Modern Warfare?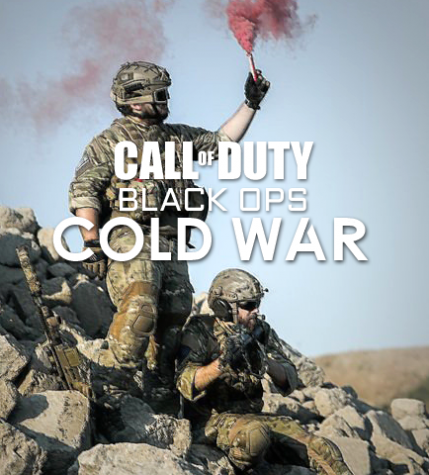 The Call Of Duty franchise has been very successful in the gaming world for years, but will the new game Black Ops Cold War be worth buying? Will it take the series to another level or does it only repeat a tried-and-true gaming formula?
ESRB Rating = M for Mature
Call Of Duty Cold War is a first person shooter game set in the Cold War era, while you engage in combat in Europe and Asia. Players use pistols, machine guns, assault rifles, and explosives to fight off their enemies. Various weapons deliver lethal force in many interesting and graphic ways. This game is not meant for the younger players, as the level of gore and death is quite high, and the details are sharp. There is a realistic sheen to the game's textures, audio, and overall presentation. Maps are littered with the many subtle details of war and desolation; explicit words appear on buildings and dialogue. The tone is set, and the ESRB rating warns parents to keep this game out of the hands of anyone under the age of 17.
According to the ESRB ratings guide, titles rated M (Mature) have content that may be suitable for persons ages 17 and older. Games in this category may contain intense violence, blood and gore, sexual content, and/or strong language.
Campaign
The campaign story is set during the Cold War in the 1980s. In this game, you make your own character for the campaign, then you are teamed up with a character who has appeared in another Call of Duty game, as well as a new character Russell Alders and his team with a mission to stop a man named Perseus. Throughout  some of the missions, you get to decide what to do in that situation and what mission certain people will do next. Overall the developers did a really good job on the campaign story, and it  has been really fun to play this year. 
Graphics and Quality 
If you had the previous game Modern Warfare, the graphics in Black Ops Cold War would look like a bit of a down grade, which is surprising since we regularly experience technology advances and seldom face steps backwards. Modern Warfare did a really good job of making the game as realistic as possible. It even felt real when shooting the weapons, as the force-feedback would provide a feeling of recoil, just like a real gun would have. Cold War also did a very good job on its graphics, but it feels more like an arcade kind of gameplay. The player does not experience the recoil on guns, but you're able to slide further, run faster and jump higher. If you have not played a Black Ops game before, the feel for this game will take a little time to get used to.
Multiplayer 
The multiplayer consist of game modes that have been in the previous iterations of Call of Duty, like Search And Destroy, Kill Confirmed, Domination, Control, regular Team Deathmatch, Free For All and more, but this year they have a new mode called Fire Team, in which you and your squad collect as much uranium as you can and bring it to a dirty bomb to detonate and earn points. The squad that earns the most points wins. 
This year they brought back another mode that was skipped in the previous game: Zombies. They added a whole new story and a brand new mode exclusive to Playstation. So if you miss zombies or are a fan of multiplayer, it is a really fun addition this year. 
Controls 
Veterans of the series will be happy to know that the controls are laid-out like they always are. The game gives you a variety of settings that you can adjust to make the game fun and comfortable for you. They even added a setting that pc users have had for a while: you are now able to adjust your field of view. This is such a crucial part of the experience, so giving the player control over personal preferences in this area is a welcome addition.
Assessment
Overall this is a very good game; I give it a 10 out of 10, because i really like how they brought back many of the things from the older Black Ops games like the old campaign characters and multiplayer maps. Call Of Duty Black Ops Cold War s priced is the same as most of the Call Of Duty games that have come out, at $60. You can either buy it digitally or get the disc copy, so if you were planning on skipping this year's game, I would say you are missing out on a very good campaign, fun zombies, and multiplayer experience that is second to none.