Mask up with Mayo Girls Basketball fundraiser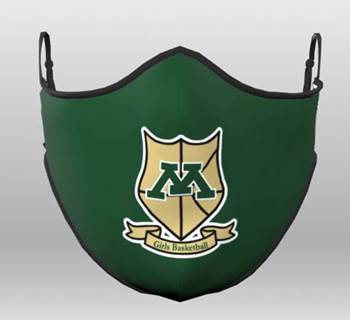 In anticipation of the upcoming season our Mayo Girls Basketball team is doing a small fundraiser, selling these very stylish masks for $10 each.
The team will be accepting orders from now through Dec. 31st.
If you are interested, reach out to one of the players directly or email Coach Carpenter and make your order. However, there's an interesting side note. Competition leads to success, so the girls on the team are having a contest: the athlete who sells the most will win a prize. If you have a friend or relative on the team, help her out by making your purchase through her.
Once the masks are in, the person whom you ordered from will contact you to determine delivery. The team will also do a curbside pick-up at Mayo, but that date is yet to be determined.
Show your Spartan spirit with an MGB mask; you'll be the envy of your socially-distanced friends.
Leave a Comment