Clouds' Review: Baldoni Brings Memoir to Life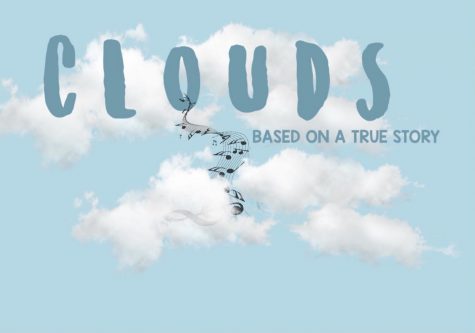 Disney+ released the movie Clouds (rated PG-13) about Minnesota teen Zach Sobiech's fight with terminal Osteosarcoma and his goal of pursuing songwriting during his final months. Actor and producer Justin Baldoni, well-know for his tear-jerking film Five Feet Apart, brought Laura Sobiech's memoir "Fly a Little Higher: How God Answered a Mom's Small Prayer in a Big Way" to life with the help of leads Fin Argus and Sabrina Carpenter. Known for her role as a best friend in Disney's Girl Meets World, Sabrina once again takes on that best friend role as Sammy Brown in Clouds. As for Fin Argus, playing Zach Sobiech, his efforts to travel to Minnesota, meet and spend time with Zach Sobiech's actual family brings authenticity not only to our screens, but to his acting as well, making him perfect for the role.
The two hour film follows Zach Sobiech through senior year of high school, battling osteosarcoma as an aspiring singer and songwriter. With the help of his musically-inclined and talented best friend Sammy Brown, the two form their band A Firm Handshake, releasing their first EP Fix Me Up, soon gaining a great deal of popularity. 
As the cancer progressively gets worse and his time is projected to come to an end, Zach's family and friends stay by his side as he works to release and perform his hit single titled Clouds. These songs can be heard numerous times throughout the film, as it makes up the bulk of the movie's soundtrack.
Cinematographer Ben Kutchins, known for his excellent work on Ozark and song artist Khalid's music videos, both do a phenomenal job capturing certain moments, adding even more meaning and emotion to the film. The way the sun brightens up the room as favorable news unfolds as opposed to the paleness captured inside those hospital walls and the focus on concerned faces really is incredible. 
Overall, I'd rate this movie a nine out ten, while it is very inspirational, reminding me to live every day as though it is my last, I just wish the movie had briefly touched on and had given more detail on what life was like and what it became to them in the end end. I really recommend setting aside two hours to watch this movie in order to become inspired and maybe even shed some tears.
Clouds is available to watch on the Disney Plus streaming service which costs about $7 per month, or about $70 per year which is great considering it has a wide variety of shows and movies while being ad-free. Compatible with most devices, Disney + allows for group streaming, allowing friends to interact while watching from miles away. To sign up today, visit https://www.disneyplus.com and click sign up now!