Bessie Coleman blazes a trail for Red Tails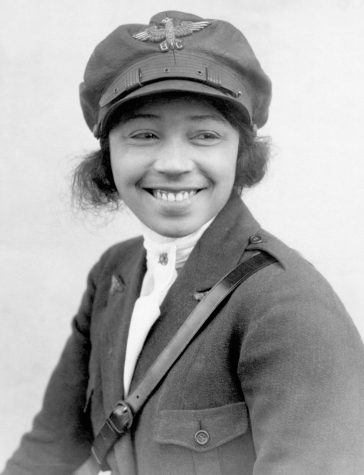 When we think of early African American pilots, most people typically think of the Tuskegee Airmen of World War II. However, there is a woman who spread the wings of flight for her people much earlier than those brave men from Tuskegee.  Like many who felt oppressed in America in the early twentieth century, Bessie Coleman moved to France for a true feeling of freedom and acceptance. By the 1920's, racial segregation still had another 30 years before being outlawed, and women had just received the right to vote. In the U.S. it was a challenging time to be a black woman trying to make her way in the world, let alone to become an aviator (Biography.com, Editors). 
Bessie Coleman endured both of these disadvantages at the same time to achieve her goal. Coleman was fascinated with flying since "she began listening to and reading stories of World War I pilots" (Biography.com, Editors). From then on Coleman had her dreams set on being a pilot. Bessie Coleman applied at numerous flight schools all over the United States but to no avail; the prejudices against her race and gender were insurmountable in America. Not letting her dream die, Bessie Coleman set off for France where she had more success. Bessie Coleman received her pilot's license on June 15, 1921, becoming the first female African American pilot (Biography.com, Editors).
Back in the United States, Coleman made a living through stunt flying, parachuting, and barnstorming. In 1922, she became the first African American woman to make a public flight in the United States (Biography.com, Editors).
Sadly, on April 30, 1926, Coleman passed away after a crash during a rehearsal for one of her aerial shows. Coleman never achieved her dream of opening a pilot school for African Americans in the United States. However, through her efforts, Coleman proved to the American public that African Americans could fly just as well as any other pilot. In the space of just six years, Coleman made massive advancements in the fight against racial and gender discrimination, inspiring others for years to come to follow in her footsteps and stand up to discrimination to achieve their dreams. Coleman especially impacted the next generation of black pilots, who the U.S. military would desperately need (Biography.com, Editors).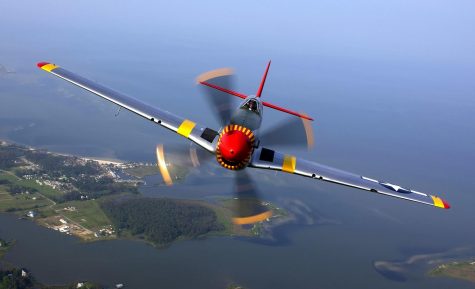 15,000 missions throughout World War II, shooting down dozens of opposing forces using subpar planes: this is the work of a prestigious group of pilots known as the Tuskegee Airmen, the first black soldiers to serve the United States as military aviators. Throughout the war, these pilots flew more than fifteen thousand missions, combined, earning 150 distinguished flying awards (History.com, Editors).
Escort missions are the jobs which earned these Airmen "their nickname, Red Tails. They would paint the tail of their plane red for identification purposes" (History.com, Editors). A myth that came out of the war about the Tuskegee Airmen was that "in more than 200 escort missions, the Tuskegee Airmen had never lost a bomber" (History.com, Editors). This was later disproved, when it was discovered that they lost about 25 bombers, still leagues ahead of other escort groups, who lost around 46 bombers. This was a huge milestone when going against the prejudices that African Americans are worse pilots simply by nature. This is even more memorable considering the fact that the Red Tails were flying with planes that were outdated. On top of that, they were rarely given the right equipment to repair them (History.com, Editors). They inspire us with their attitude of finding a way to make things happen, even when the deck is stacked against you. 
The Red Tails were a huge force during WWII that crippled the German war machine, as "they had destroyed or damaged 36 German plans in the air and 237 on the ground, as well as nearly 1,000 rail cars and transport vehicles and a German destroyer" (History.com, Editors). Through their efforts, the Red Tails proved that they could fly just as well as any other pilot, even while having the massive discrimination and disadvantages that they did.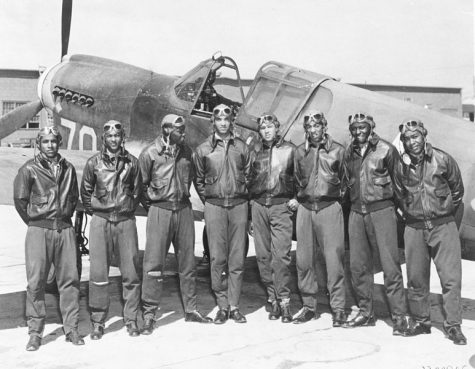 Sources
Article Title: Tuskegee Airmen
Author: History.com Editors
Website Name: History.com
URL: https://www.history.com/topics/world-war-ii/tuskegee-airmen
Access Date: February 6th, 2020
Publisher: A&E Television Networks
Last Updated : January 16, 2020
Original Publish Date: November 9th, 2009
Article Title: Bessie Coleman
Author: Biography.com, Editors
Website Name: Biography.com
URL: https://www.biography.com/explorer/bessie-coleman
Access Date: February 7th, 2020
Publisher: A&E Television Networks
Last Updated: January 16, 2020
Original Publish Date: April 1st, 2014
Bessie Coleman Photo
https://en.wikipedia.org/wiki/File:Bessie_Coleman_in_1923.jpg
Tuskegee Airmen Photo
https://commons.wikimedia.org/wiki/File:Tuskegee_Airmen_-_Circa_May_1942_to_Aug_1943.jpg
P51 Mustang Photo