Still time to attend Black History Month events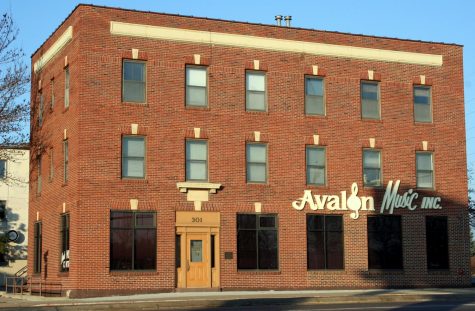 Rochester Minnesota may not have too much to offer; however, many local organizations do offer events that will show you what it was like for blacks in the 1800's. One specific example would be the Olmsted History Center, which featured an exhibit labeled "Traveling While Black." It took the audience members through Rochester locations such as the Avalon Hotel and to situations that revealed obstacles black motorists faced during the Civil Rights Era.
Noted Public Radio celebrity Garrison Keillor attended the event and said that, "Rochester needs to know about its history, particularly the black history, and about the discrimination." 
Being aware of our past helps us to move our community from a divided, unequal society to one of unity. "History gives you an awareness about what used to happen and what hate can do," said George Thompson, so attending these exhibits teaches us how to make small and large changes towards fair treatment and respect for our fellow man.
In Minneapolis, people can visit the African American Heritage Museum & Gallery (AAHM&G) or the Minneapolis Institute of art. At the AAHM&G, an exhibit called the history harvest features displays that reveal life in African American communities across Minnesota in the past century.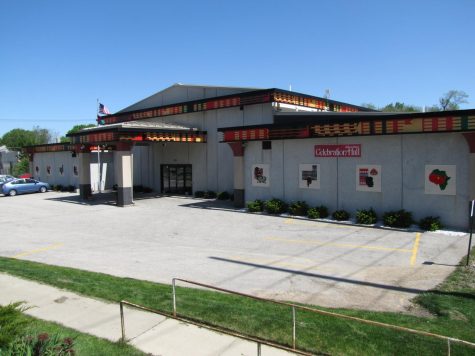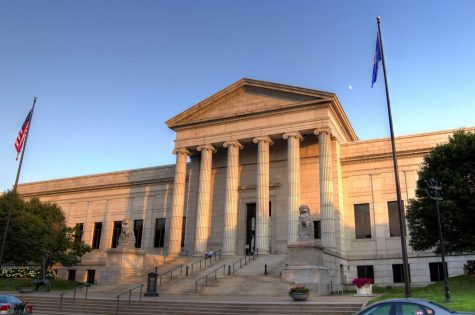 Unbreakable: Celebrating resilience of African Americans in Minnesota is another exhibit they have to offer, as well as Black Ingenuity: Past, present, and future innovations, featuring advancements made by Minnesotans in the field of science. 
Beyond these exhibits, many may seek the beauty or emotion found in paintings, sculpture, and mixed media compositions. Some of the art pieces at the Minneapolis Institute of Art include, Mapping Black Identities, which runs from February 21, 2019 through July 19, 2020, The Enduring Soul (October 26, 2019 – July 12, 2020), and Mia's Collection (January 4, 2020 – June 14, 2020). Make sure to visit these exhibits for a deeper, more personal connection to this experience.
One last place you could look for taking in black history presentations involves the African American Museum of Iowa. The difference between Iowa's exhibit and Minnesota's is that Iowa's is year round, so even if you find that February is over, there is still an opportunity for enrichment. You can schedule a tour, become a member, donate, and join in upcoming events. 
Much of the history on African Americans in Minnesota is the same as that of other states during the 1800's. According to Tina Burnside, a writer from "Mnopedia," during the time of the Civil War, Minnesota suffered a labor shortage, so many people migrated to Minnesota. One of the routes they arrived on was the Mississippi River. This Great Migration allowed the black population in Minnesota to sky-rocket. While Minnesota was a progressive state and had laws against discrimination, there were still situations in which restaurants, hotels, and service were denied. St. Paul segregated it's schools by opening a School for colored children; however, in 1869 school segregation was banned. Minnesota was just like the rest of the states at the time, but we still managed to fix our laws in ways that benefited our state and all of the people who call it home. 
-Sources-
Article Title: African Americans in Minnesota
Author: Tina Burnside
Website Name: MNOPEDIA
URL: https://www.mnopedia.org/african-americans-minnesota
Access Date: Feb. 10, 2020
Publisher:  Minnesota Historical Society
Last Updated: July 22, 2019
Original Published Date: july 26, 2020
Article Title: History center offers a close-up of what it was like to be black in Rochester
Author: MedCity Beat
Website Name:  MedCity Beat
URL: https://www.medcitybeat.com/news-blog/2019/traveling-while-black-exhibit
Access Date: Feb. 10, 2020
Publisher: MedCity Beat
Last Updated: 2019
Original Published Date: 2019
Article Title: Olmsted History Center opens new exhibit for Black History Month
Author: Nikki Niak
Website Name: KTTC
URL: https://kttc.com/2019/02/21/olmsted-history-center-opens-new-exhibit-for-black-history-month/
Access Date:  Feb. 10, 2020
Publisher: KTTC
Last Updated: Feb 21, 2019
Original Published Date:
Article Title: Exhibit Reveals Rochester's Racial History
Author: KAAL Crew
Website Name: kaaltv.com
URL: https://www.kaaltv.com/news/exhibit-reveals-rochesters-racial-history/5254891/
Access Date: Feb. 9, 2020
Publisher: ABC 6 News
Last Updated: Feb 21, 2020
Original Published Date: Feb 21, 2020
Article Title: #NotJustFebruary
Author: African American Museum of Iowa Members
Website Name: African American Museum of Iowa
Access Date: Feb 10, 2020
Publisher: African American Museum of Iowa
Article Title: Black History Month
Author: Minneapolis Institute of Art 
Website Name: Artsmia.org
URL: https://new.artsmia.org/black-history-month/
Access Date: Feb. 9, 2020
Publisher: Minneapolis Institute of Art 
Last Updated: January 4, 2020
Original Published Date: January 4, 2020
Article Title: Minnesota African American Heritage Museum & Gallery
Author: MAAHMG
Website Name: MAAHMG.org
Access Date: Feb. 10, 2020
Publisher: MAAHMG
Last Updated: 2018
Original Published Date: 2018
Photo 1: https://www.google.com/url?sa=i&url=https%3A%2F%2Fcommons.wikimedia.org%2Fwiki%2FFile%3AMinneapolis_Institute_of_Arts.jpg&psig=AOvVaw3w520KcMvpa7FtEOCFJj_8&ust=1581693075377000&source=images&cd=vfe&ved=0CAIQjRxqFwoTCKjw4tnozucCFQAAAAAdAAAAABAD
Photo 2:  https://www.google.com/url?sa=i&url=https%3A%2F%2Fcommons.wikimedia.org%2Fwiki%2FFile%3AAvalonRochesterMN.JPG&psig=AOvVaw1zm7W2csb5B2F-t84J_tJR&ust=1581693566282000&source=images&cd=vfe&ved=0CAIQjRxqFwoTCMCekuvpzucCFQAAAAAdAAAAABAD
Photo 3: https://www.google.com/url?sa=i&url=https%3A%2F%2Fcommons.wikimedia.org%2Fwiki%2FFile%3AAfrican_American_Museum_of_Iowa.jpg&psig=AOvVaw0eQ5l5ngyuovM70tU7_a0P&ust=1581693611405000&source=images&cd=vfe&ved=0CAIQjRxqFwoTCOCehIHqzucCFQAAAAAdAAAAABAD