Alebrije Festival comes to Rochester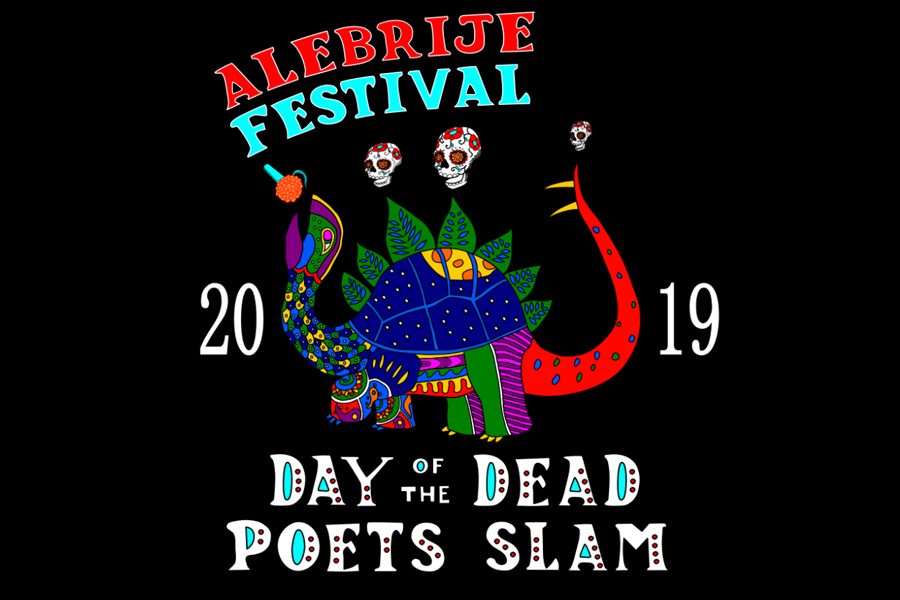 Katelyn Ibarra, Editor
November 1, 2019
It's finally that time of year where people are getting in touch with the spooky-scary energy and all the Halloween activities, which is perfect, exactly what we need. Although snacking on sweets and dressing up as cool figures is awesome, there are other celebrations taking place at the moment, and some of them just so happen to be here in Rochester. The Alebrije Festival: Day of the Dead Poets Slam! originated in our city and has been around for quite a while. This is the sixth year of its excellent celebration of poetry. 
The Day of the Dead Poets Slam! was created to honor living and dead poets through performing their pieces, as well as to commemorate the history of Dia de los Muertos by using props, makeup and calaveras tied to this specific celebration. 
This event will be taking place from November 1st to November 2nd and is free of charge! On Friday November 1st there will be an open mic session, called Mic of the Dead with a special guest, Torris Hodges who won last year's poetry slam. The Mic of the Dead is open to absolutely everyone and will be held at the Civic Theatre lobby from 8:30pm to 10pm. It's an inclusive open mic, so everything is welcome. Also there will definitely be some familiar faces there: sophomore class president Yasmin Ali and junior Kesarin Mehta from Mayo High School will be the MCs and will later be giving performances of their own. 
Here's a bonus, if you show up a little earlier on Friday, you'll have the opportunity to get your face painted. 
That's not all that this Alebrije Festival has in store. Saturday November 2nd is a jam-packed day with so much to do, you'll find something that will intrigue and fascinate you. Right away in the morning there will be a Dia de los Muertos crafts display from 11am to 2pm at the Rochester Art Center's third floor classroom. 
Then later that day there will be a Twilight Procession from 5pm to 6pm. It will start at the Civic Theatre and stop at the Castle Community. This Twilight Procession is meant to honor the dead, so drums, noisemakers and candles of any sorts are encouraged. Also feel free to dress up in a Day of the Dead-themed costume. 
Right after the Twilight Procession in the Castle Community from  6pm to 7pm, the Alebrije Festival Reception will be held, which is an introduction to this night's poetry slam. There will be snacks, drinks, and face painting available at this time. This then leads up to the main event: the Day of the Dead Poetry Slam, when eight contestants sign up and compete as dead poets for a prize! It's quite a big event and is very moving to see how much effort and emotion is put into these performances. Picking a winner will be difficult. Clearly, the competition is intense. The performances are emotional and thought-provoking.
The Alebrije Festival is definitely something to consider. It's open to the public, fun, free and unforgettable. Come out and be a part of these events, as the occasion allows you to see, feel and experience great cultural elements, perhaps things you haven't yet discovered. So we're hoping to see you there!