What to do during Homecoming week
Nawal Hussein, Staff Writer
October 3, 2019
Homecoming week is here! This means it's going to be busy and fun for us Spartans. Dress up days are a big tradition at Mayo, and the more that we participate in them, the more exciting and fun each day will be. We have already seen various displays of red, white, and blue. Just like Ms. Erfurth's interesting costume and Mr. Trimble's red cape that shows what a superhero he really is.
Another big part of the week is deciding who will be our Homecoming royalty. Voting for the king and queen is taking place now! So access the QR code to enter your ballot.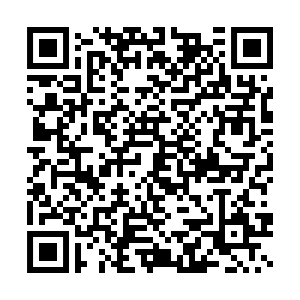 If you need to see the PBIS video that shows you all of the people on the ballot, then access the link here: https://youtu.be/rf2OaHq4Ixo
The Homecoming King and Queen Coronation, is Friday, in the gym at 1:00. All the Homecoming court members will have their own "walkout" and perform a little routine that we get to see. After our queen and king are crowned, we'll all get to celebrate with them.    
The Homecoming Parade is at 4:00 pm, which will start at the fairgrounds and travel back to the Mayo High school parking lot. Be sure to go see all the floats and get some candy. Come and share a fun time with friends and family. Remember that if you are planning on going, be sure to stay on the sidewalks and to not block the floats from coming through for your own safety. 
Finally the big Homecoming football game will take place Friday evening. This game, against our cross-town rival John Marshall, starts at 7:00 pm and should last until 9:00 pm. Make sure you come early so you can get a good seat in the student section. Support our team by dressing up in Spartan wear and participating in the school chants. 
Here are some reminders:
On Monday September 30th, the dress up theme is Captain America Day/ USA which means wear all the red, white, and blue that you have at home. 
On Tuesday it's Class Color Day. Every grade will have a house from Harry Potter and their colors. So be sure to wear your class color. Seniors are green for Slytherin, Juniors are yellow for Hufflepuff, Sophomores are blue for Ravenclaw, and last but not least Freshmen are red for Gryffindor.
Wednesday is Mean Girls Day which means that "

On Wednesdays we wear pink!"

  in the words of Regina George. So make sure you're all pinked out. 
Thursday is Space Jam/ Jersey Day. Wear any jersey you'd like, It can be a Mayo sports jersey or professional team jersey. You can also wear space theme clothes for Space Jam. 
Friday is Spirit Out so wear as much green and gold as you can! Get some face paint, bandannas, shirts, school beads you have, anything you can get your hands on. Show some school spirit and take part in the dress up days!