Robin Hood makes its way to Mayo Stage Door Productions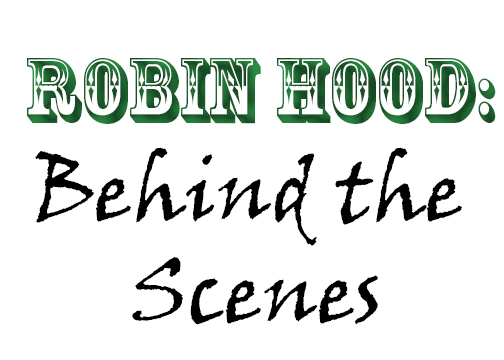 Hold on tightly to your wallets and your phones as they could be gone in a blink of an eye; presented by Mayo Stage Door, the show that steals from the rich and gives to the poor, Robin Hood, is coming to you this weekend (April 26-28). Support your fellow Spartans as they have worked hard putting this production together. Although over two weeks of snow days resulted in missing many rehearsals, the cast and crew have managed to come together to create an unforgettable performance, something worth seeing as well as something that they all can be proud of.
If you are interested in adventure, Robin Hood is the show for you. Taking place in the medieval age, there are plenty of sword fights between great swordsmen… or women. Also, adventure seems to follow Robin, played by Charles Smoot. This famous outlaw is wanted by "The Crown," and takes a stand against injustice. The play is not only full of adventure, but also full of wit, friendship, teamwork, and so much more. The show follows Robin Hood, who puts others' needs before his own and brings people together to become a team that tackles the difficulties life throws at them.
One of the many people working to make the show as great as it can be, stage manager Kalista Miller believes that this production can teach students "what it means to be selfless and to work together," a skill that is very important throughout life. The audience members can also learn that "life may be surprising, but there is always a way to recover," and there is. No matter what obstacles seem to be thrown your way, you can always make it out as long as you know that. Robin Hood and his merry men (and women) will show you how.
Come out to see the amazing production of Robin Hood that was put together by our current Mayo High School students in Mayo Stage Door. On the 26th and the 27th Robin Hood will be presented in the Mayo High School auditorium from 7pm to 9pm. It will also be showing in the same location on the 28th, a bit earlier in the day from 1:30 to 3:30. You can get your tickets online now at www.showtix4u.com, simply type in Mayo High School in the search bar below find a show, pick a day, and then pick a seat. Tickets are $8 for students and $9 for adults, and $10 at the door for everyone. They are also being sold by door one across from the Spartan Shack during periods 4, 5, and 6.
Come out and support the Mayo Stage Door by getting your tickets for Robin Hood.