Los Angeles Hero Nipsey Hussle Killed on Sunday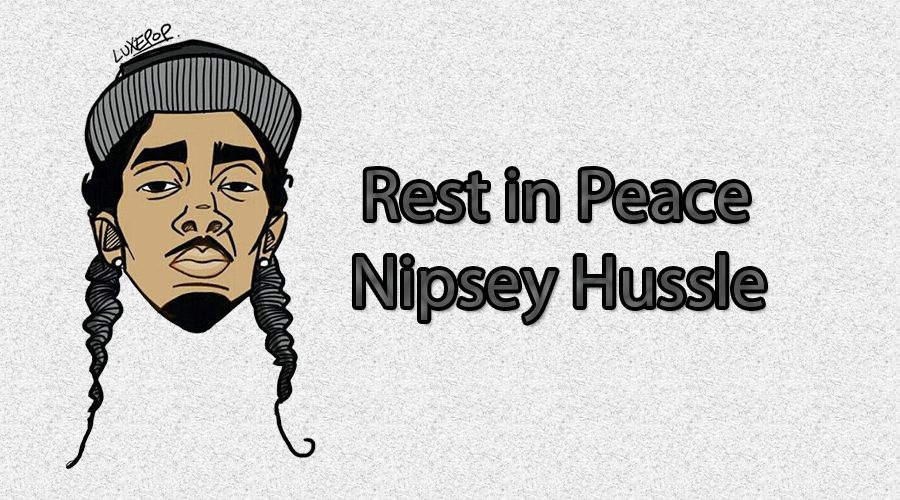 The internet is still in shock after Nipsey Hussle's unfortunate passing, on March 31st, 2019. According to CNN, Ermias Asghedom was shot and killed in front of his own Los Angeles business on Sunday night. Asghedom was very well known for his rap music, and his death has his closest friends and family in dismay. Many celebrities have taken to social media to remember the LA artist. Kevin Hart, Pusha T, Justin Bieber, and Russell Westbrook are just a few examples of people honoring Asghedom. Some artists such as Kendrick Lamar and Drake have paid homage to him during their concerts. A number of NBA teams have played Asghedom's music during warmups, halftime shows, and timeouts to honor the late rapper.
Aside from being a rapper, Asghedom was also a prosperous entrepreneur deeply invested in his community. He dedicated his life to generating wealth that would be put back into the neighborhoods of Los Angeles. L.A. natives gave him the nickname "Neighborhood Nip" in reference to his philanthropy within the community, this includes collaborating with the LAPD in an effort to curb gang violence.
It is clear that Asghedom was highly revered and that he made an impact on the lives of many. His influence even reached the students of Mayo High School. Andrew Schneekloth said that even though the rapper was once "affiliated with a gang, he had moved on from that, but his music still had that same image… He was involved in different community projects," including the New Destination Crenshaw Art Project, which celebrates black artists in the area. Kyleigh Anderson pointed out that, "he went to his hometown elementary school and bought all of the children new shoes," which shows his generosity and concern for others.
Senior Logan Hamernik wonders, "How can you kill someone who dedicated his life to creating a safer environment for his children? It just makes the world seem cruel." Asghedom once said, "I am more focused on giving solutions and inspirations more than anything." Words like this reflect Asghedom's dedication to his primary goal of designing a more positive world for not himself, but for those without.