Start of a new year for the girls basketball team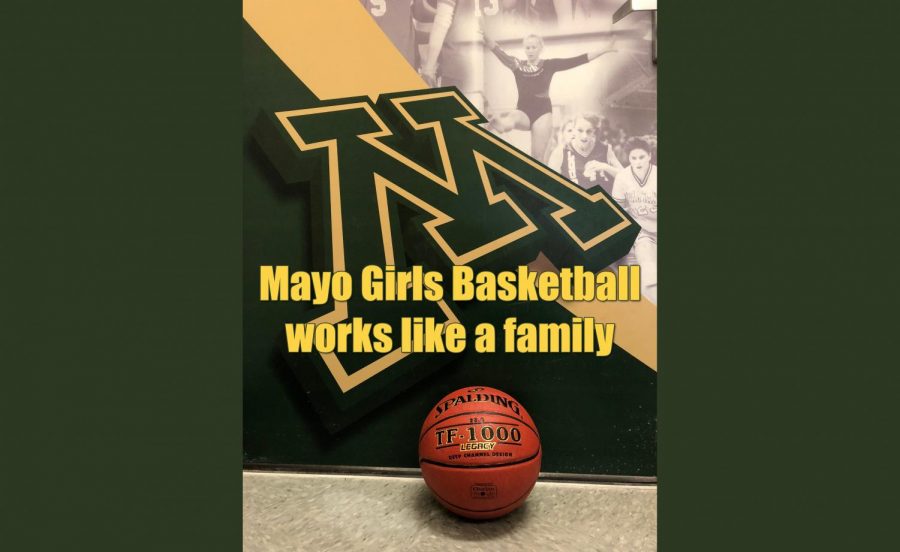 Josh Collins, Staff Writer
November 1, 2018
Basketball has been a big part of school sports for many years, and that is no exception for the Mayo High School Girls Basketball team. The tryouts for the team will be on November 12th. The first home game will be on November 27th against Farmington High School.
In past years, the team has had great players come through the program who will be missed by fellow teammates and the coaches. Sometimes it is difficult to find someone who can replace that level of talent, but players always work their hardest to help the team find success. This year is different because the girls coming into the program have been playing together for many years, and not only are they teammates, they are a family. With this coming season, there is a new energy within the team, as a new coach was hired this summer after head coach Richard Decker retired.
Getting involved in high school sports offers a place where players can find a sense of belonging and family. Girls Basketball has always included a variety of ages, and Mayo High School is no exception. Sophomores Elli Collins and Aaliyah Ross said, "Last year was our first year, so we were new to the Mayo system. Also, it was different switching from traveling basketball to school ball because the competition was more cut-throat." It is true, many of the schools that the team faces have very focused players who push the level of intensity on the court to a level not found in travel ball. Many former players like the program because they get to play and develop new skills in the sport that they are passionate about, while having fun and succeeding with their friends.
Some of the returning players had a few things that they wanted to say to the up and coming players. 8th grader Taylor Hill, who played on the freshmen team last year, noted that new team members should, "Work hard, and don't get discouraged when you don't get the outcome you were looking for, and just keep working hard and be yourself." Also, freshman Kianna Young said, "If you aren't put in the position, you were expecting, [you shouldn't] get mad and frustrated; just go there because the coaches are just trying to do what they think is best for the players and the team."
If you have any interest in playing Mayo basketball, try out for the team, as the tryouts are open to all girls. If playing basketball isn't your thing, then you can support the team at the 2018-2019 games. The game schedule is available on the Mayo High School athletic website. Hope to see you there!