Pursuit of glory continues for the Spartans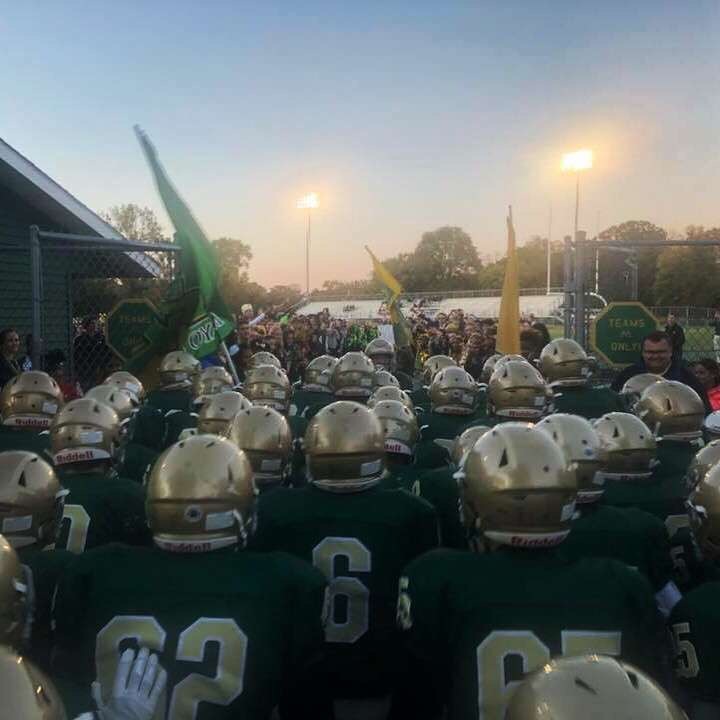 Jason Koga, Staff Writer
October 24, 2018
The Mayo Spartans season continues as playoff football is right around the corner. The team put up an impressive 5-3 season. The season jumped off to a high note when the season opener saw Mayo beat Austin 52-28 on the Mayo Spartans turf. However the next week was followed by a devastating defeat at the hands of Owatonna. The season continued on the same win-loss pattern as the went on to crush Mankato East, fall to Century, brought home the Homecoming game against Faribault and then fell narrowly to Northfield. The last two games of the season bringing Mayo into a hot streak as they destroyed New Prague and then shut out JM in a win at JM.
The captains of the team are Cade Sheehan, Israel Speedy Lozoya, Jack Murphy, Jake McCabe and Zach Gathje. Cade leads the offense playing quarterback and had an impressive season with 1,353 passing yards and 11 touchdowns. 584 of those yards and 7 touchdowns went to senior wide receiver Calvin Dixon. Speedy lead the team in rushing with 1,104 rush yards tagging along 16 touchdowns. The team has a great balance between ground and air. Mayo will need both going into playoffs as there is no time for excuses.
The team is feeling very confident meeting Austin at home after their first win on the team on the season opener. However, both teams have changed drastically since that date. Mayo has split their 4 home games 2-2 and hope to get above .500 on Tuesday night. Throughout the year, the motto driving the team is earn it. This came through after nobody thought Mayo had the size or talent to win against the bigger teams. The coaches and players are all very locked in going into this game and they all know what is on the line so they can avoid the same heartbreak that game upon last year's team.
The school is playing Tuesday night at Mayo High School in a win or go home game at 7 pm. Wear your Mayo spirit gear and come support your Spartans!