Mayo Soccer Section Final is home on Tuesday, 16 October
Sam Dostal, Staff Writer
October 16, 2018
Hang on for a minute...we're trying to find some more stories you might like.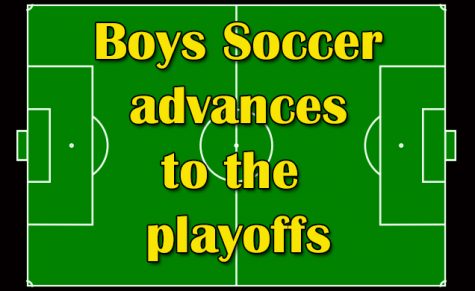 The Mayo soccer team made us all very proud to be Spartans last Thursday night, pushing for a 4-1 win against Owatonna in the Section 1AA Finals. These superstars are paving a path for an amazing legacy for the 2018 soccer season. Currently, the Spartans have won the Big 9 Conference, and are hoping to lead their team to a chance at a State tournament berth.    
The game on Thursday night was starting to look like a nail biter, but sadly for Owatonna, Mayo wasn't letting this one go. The Huskies got first-blood with a goal by Leo Gantert at 21:42 in the first half. Mayo players, Jibril Muse and Jonathan Wright only got more focused. Within a couple minutes, this duo scored with a great assist from Muse for a tap-in by Wright to make it tied 1-1. Following a spectacular defense by Mayo, Gabe Gauthier bombed a 30 yard dime into the net to get Mayo up 2-1 in the first half. Owatonna, the former winners from the same semifinals last year, could tell things would not end in the same outcome.
Then, ten minutes into the second half, Ronan Couch used his extreme speed down the sideline to slice one in off an Owatonna defender. Finally, with the score 3-1, Daliso Chitulangoma drove the ball down the right flank, fighting off a defender who seemed twice his size. At the very last minute, he sent in a cross for Muse who would finish off Owatonna. With a great move and skilled handling, Muse smashed a 15 yard shot to seal the victory.
Our Spartans ended the regular season with a 14-3-1 record and the No. 2 seed in the section finals. They will continue their fight with Tuesday's game, hosting the No. 4 seed Lakeville North, and the winner will advance to the State Tournament. So come out to the soccer match at home at 7:00 to support your team.