Why should we celebrate Black History Month?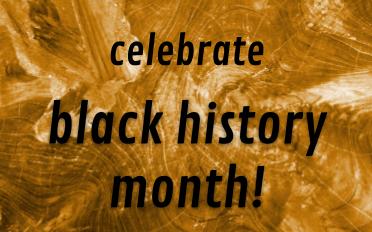 Hang on for a minute...we're trying to find some more stories you might like.
Many argue that celebrating Black History Month, or any kind of recognition for people of color, is only promoting segregation and racism. But in a world where people of color still face the challenges of living in a whitewashed world every day, Black History Month is precisely the sort of month we– and I am speaking as a white person– need to remind each other of both the astonishing accomplishments people of color have made and the struggles many still face from systemic poverty and incarceration to outright racist harassment and violence.
Why is this important in a high school setting? I don't know about everyone else, but many history and social studies classes are institutionally whitewashed to some degree, and in English, many students don't get assigned works by African-Americans. Though many staff are working towards inclusion and diversity, there's still a ways to go (though that isn't typically due to any teacher in particular). This reflects a larger culture, which, at its most extreme, actually teaches in some textbooks that slaves brought over from Africa were not slaves but in fact "workers." Outside of curriculum, students are still harassed for their ethnicity. Not a week goes by that I don't hear some kind of derogatory remark made about a Black person, and even more frequently I hear casual remarks that demonstrate just how ignorant or uninformed many people are.
I am not exempt. I am not writing this to say, "look at me, an educated white guy who knows all about the African-American struggle!" I have had a lot of learning to do, as everyone does. This year, to both celebrate and educate, I'm reading as many books as I can written both by and about people of color, and I'll list some recommendations at the end of this article. What else can we do? The best thing is perhaps educating yourself and others. Read up on African-American inventors, musicians, authors, and other great influencers so often forgotten by the pages of history. Check your own privilege, and learn how you can do better (spoiler alert: we all can!). Attend one of RCTC or the Rochester Public Library's several events celebrating Black history, or read a book or two that pertains to it! Both Mayo's school library and Rochester Public Library have displays for Black History Month right now, and RPL also has a booklist available.
A few book recommendations:
The Hate U Give

by Angie Thomas

Between the World

and Me by Ta-Nehisi Coates

Dreamland Burning

by Jennifer Latham

American Street

by Ibi Zoboi

Dear Martin

by Nic Stone

March

by John Lewis

X by Ilyasah Shabazz