The Freshest Mayo Sensation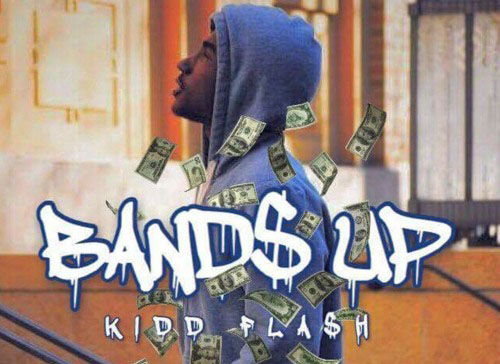 Hang on for a minute...we're trying to find some more stories you might like.
Mayo High School's students are best known for going on to college and returning to work as doctors here at the Mayo Clinic; this common cycle has gone on for years. In the near future, one particular Mayo Student may break this cycle in the most unique way we've seen here at Mayo: by becoming a rapper. Not what you expected, right? That is the goal of Anesia Taylor, who hopes to make a living off of his music.
Anesia is the most prominent musical talent we have ever seen at Mayo. He has already earned success through his music, and as you're reading this, he is only getting more and more views through social media. In just three months, he has reached 3,505 listens on Soundcloud! It is hard to get funding for studio time and production, especially as a high school student. He manages nonetheless, and continues to produce music for his audience, despite dealing with the struggle of getting studio time. According to Anesia, who goes by the stage name Kidd Fla$h, studio time runs anywhere from $50-$140 an hour, and it takes at least two hours to record a single song; imagine trying to record an album of 10 plus songs! The money coming out of  making music goes right back in, as Anesia has to record more and more to publish and perform. Due to this, it is hard to make a living off of making music and on performances alone, as the start up is rough. Even through these struggles, Kidd Fla$h manages and thrives.
Anesia knows his journey is unique, and something that has never happened in Rochester. His music is so very different from what we've seen before, and so is his influence and background. Anesia grew up in Chicago, with influences to his music coming from his friends and relatives. His biggest connection comes from his childhood friend, and now successful rapper, Famous Dex, who helps him write, record, and produce.

Anesia says that rapping is harder than school, because he doesn't have resource rooms or teachers to propel him forward. The only people he has to help him are his family and friends, but since most of them have no experience in the music industry, Anesia has to go at it mostly by himself. He works with it though, and continues to use his personal connections to further his career.
His mother, who Anesia describes as "the most important person in his life," is particularly concerned about his career. She knows that making a career out of music is very difficult, and is a huge risk. Anesia, however, maintains that when he becomes successful he will make sure his mother never has to work again. Then, he knows the risk will have paid off, and his mother will be happy.
Getting started in the music industry is hard; it's even harder to make a career out of and live off of music. There is so much competition for spots on the radio or in big playlists. In spite of these odds, Anesia continues to work hard to make his music. While most of Anesia's friends and family view his decision to focus on music as a risk, he knows that he will be a huge success, maybe even the biggest artist to surface within the past decade. The goal of being a popular artist is hard to achieve, but who knows if Kidd Fla$h can become the biggest artist of all time? The way he's going, it looks like that will happen.