Heading Full Swing into Spring Fling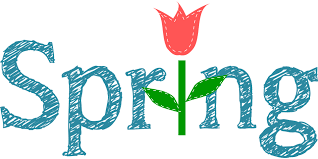 Brooke Haskins, Writer
May 30, 2017
Today, Tuesday May 30th, marks the beginning of the final school wide themed week of the school year here at Mayo High School. It is called Spring Fling and will be filled with lots of activities and,of course, dress up days! For us seniors, these are our very last spirit days of high school. There is no special occasion for this fun-filled week; it is, though, "our chance at one 'last bit of fun' just days before finals and the end of the year", according to student government member Olivia Truesdale.
On Tuesday, it is class color day. Freshman should wear grey, sophomores should wear white, juniors should wear black, and seniors should wear green and gold. Also on Tuesday, there will be no advisory. Instead, the Spring Fling kickoff pep fest will take place from 12:46-1:31. Wednesday, students are encouraged to wear denim. Thursday, students can wear their favorite throwback attire, and  on Friday students should wear USA patriotic gear.
The end of school is almost here! To make these last two weeks great, we as a student body need to participate. Let's make the most out of Spring Fling week!