Over the River and Through the Woods
Hiking offers a healthy, fun summer activity for Mayo students.
Hang on for a minute...we're trying to find some more stories you might like.
Are you bored of sitting at home and watching TV all the time? Do you want to be outside enjoying the nice weather? Hiking could be a fun pastime for you. There are so many beautiful places in Rochester and the surrounding areas that are great for hiking. Whether you are looking for a full day's outing or just an hour-long stroll, there's plenty of areas that are perfect for hiking. My favorite thing about hiking is being able to enjoy the nature around me, and the best part is… it's free!
If you want an area with many different hiking trails in Rochester, Quarry Hill is always a beautiful place to go. No matter where you live in Rochester, it should be at most a 15 minute drive. Quarry Hill is located at 701 Silver Creek Road SE, near Century High School. The trails in Quarry Hill are very well groomed and offer easy hiking for any age level. Not only are there fun trails for the whole family to enjoy, but there is also the Quarry Hill Nature Center with live animal exhibits and other interesting displays. Some of the animals include fish, snakes, birds, and bees; there's even a T-Rex skull. Quarry Hill is very family-friendly and a definitely worth the visit for their hiking trails.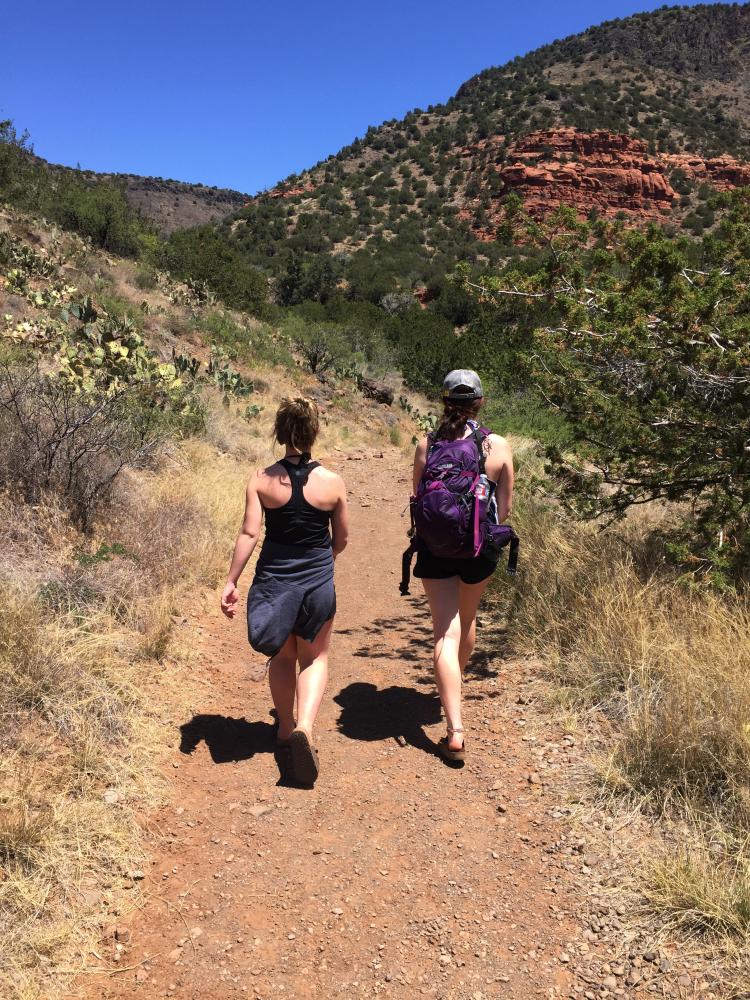 Another great hiking location is at Whitewater State Park, only a 20-25 minute drive from Rochester. It is great for hiking, camping, and even swimming. Its trails lead to so many new places, some that overlook beautiful bluffs. The best time to come to Whitewater is in the summer, when the weather is nice, and everything is in full bloom. It has a combination of easy, moderate, and challenging trails that lead you from flat land to the  bluffs and valley overlooks. These hiking trails add up to a total of 10 miles. There are also 2 trails, Trot Run Creek Trail and Meadow Trail, that are self-guided and not recommended for beginners. These include walks through the wooded valley and along the middle branch of the Whitewater River. Whitewater State Park is located in Winona County, Minnesota.
Now that you know some cool places to hike that are easily accessible and available to everyone, why don't you get outside any enjoy everything nature has to offer us!