Shooting for Success
Liv Korngable, Mayo's star guard, commits to USD.
Sam Morgenthaler, Staff Writer
May 11, 2017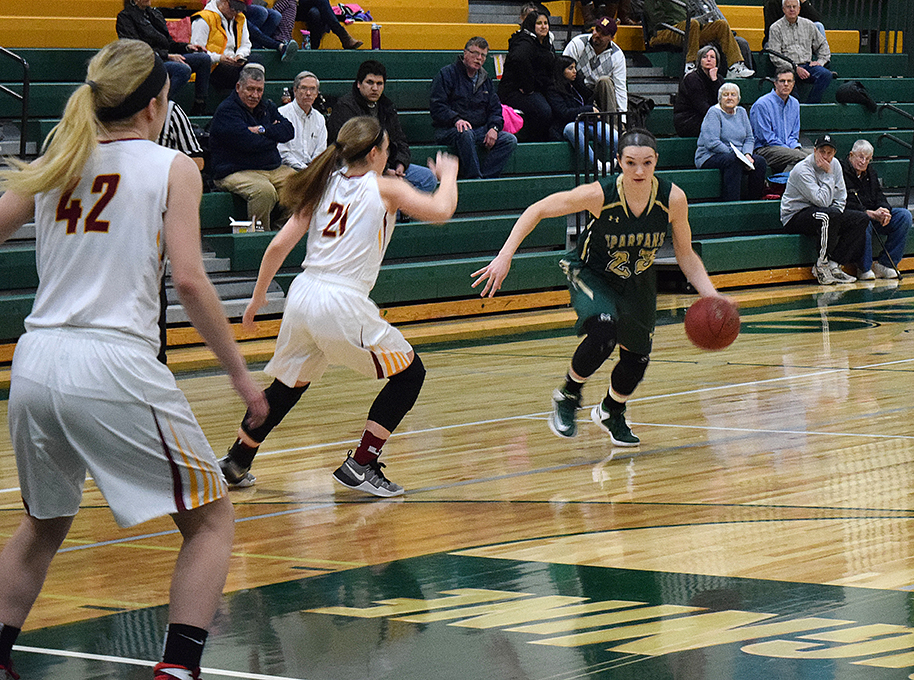 The Mayo girls basketball program will lose one of their best players ever. Scoring over one thousand points, being a part of the 2015 team that went to State, and being Mayo's girls basketball all time assist leader, Olivia Korngable will attend the University of South Dakota. Korngable's great offensive and defensive basketball skills have earned her a scholarship to play Division 1 basketball at USD.
The choice wasn't easy though. Korngable has been viewed as a prospect since her sophomore year. She has been recruited by UMD, St. Bonaventure, Montana State, Kansas State, UND, NDSU, and a few Big 10 Schools like University of Iowa and Wisconsin. Around February of 2016, she tore her ACL. This was tough for Korngable, unable to play the sport she loved, so she sat for most of her junior year in order to repair this injury. As a result of her ACL tear, some of the bigger schools withdrew interest. This was no problem for Korngable as she knew that USD was her number one choice. "I wouldn't have it any other way." says Korngable as she talks about her injury. She chose USD because she enjoys the staff and the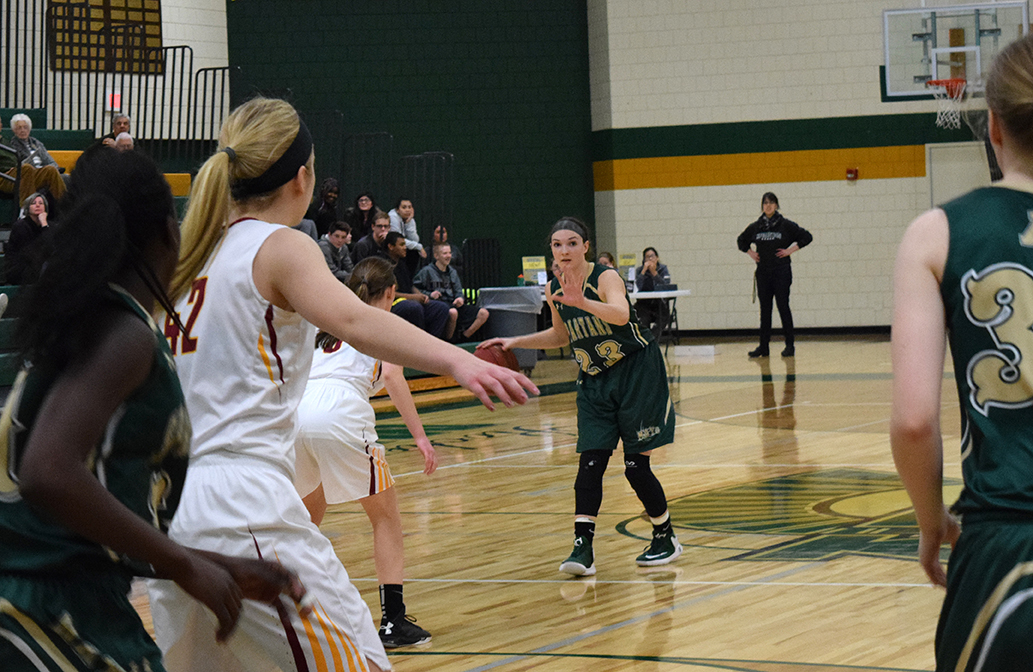 coaches with their "upbeat family atmosphere." USD's basketball program includes trips to Australia and Cancun which also "piqued her interest". Olivia Korngable is very excited to join this successful, eventful Division 1 basketball team.
Korngable understands that basketball isn't the end. She also chose USD as they offer her preferred major, physical therapy. She plans on being a physical therapist but would love the opportunity to play basketball overseas professionally for a short period of time.
She cannot wait to get on the court next season and looks forward to the "fast-paced division 1 basketball" competition she will be getting next year at University of South Dakota.