Mayo Students Save Lives
Mayo Clinic Blood Drive Offers Opportunity to Help Those In Need.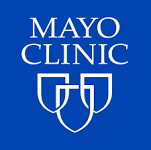 Mayo High School's 2nd blood drive is coming up on Wednesday, Jan. 18 and Thursday, Jan. 19.  Donating blood can help save up to 3 lives per donation. The Mayo Clinic Blood Donor Center will again be "setting up shop" (with the help of our fantastic maintenance department) in the Door 6 foyer for 2 days.  If you can sign up in advance, please click on the hyperlinked dates on bottom of this story, and completely fill out the Google Doc. You will then be registered for a donation time slot.  The Mayo Clinic Donor Center is offering a "sign-up and show up" promotion – which means you will be entered into a drawing for prizes if you preregister and show up for your preregistered time slot.  As the time slots fill up, the Google Doc automatically reflects those filled up spots by not offering the time slot anymore.  Pre-registering helps the Mayo Clinic Blood Donor Center, as they can look up your information and be ready to serve you when you arrive at your appointment.  You only have until Tuesday, Jan. 11 by the beginning of the school day to sign up.  Donating blood is an easy process, and you even get a cookie at the end!  Thanks for doing your part to promote a healthy Rochester community, and help those in need of life saving medical care.  Sign up today!
Wednesday, January 18 (8:00 am – 3:15 pm)
Thursday, January 19 (7:00 am – 2:30 pm)