Debate: State champs?
Friday, December 2nd, the Mayo High School debate team will be participating in the state debate championship in south Saint Paul. The pressure is on after winning the state championship last year and ending a fifteen year winning streak by Eastview, and according to the Honorable Kevin Lund,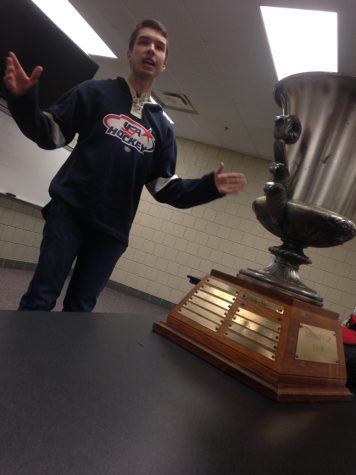 the debate coach, Mayo has a pretty good chance of taking home the   Governor's cup again this year, as long as the team is prepared.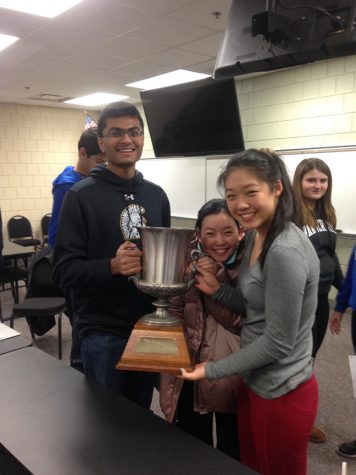 In spite of recent setbacks, including losing a varsity, JV, and the best performing novice team for the tournament, Judge Lund says that "we have a pretty strong team" this year, indicating that the JV debaters are very strong, and that all of the varsity teams (Ryan Olson and Jared Baudoin, Sam Rowekamp and Jon Klein, and Alex Williamson and River Erdmann) all have a chance to win the championship. The way the team championship is structured, each team gets points for their top two teams in each division, with a point allocated for each win. Unlike most sports, varsity, JV, and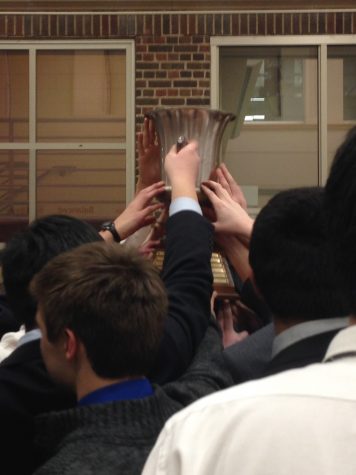 novice are all weighted the same, so it's extremely important to do well in all categories. The championship begins with five debates, and the best performing teams move into the elimination rounds. The key to gaining the most points is to break as many teams into the elimination rounds as possible.
Last year, Mayo won the championship by excelling in the varsity and JV levels of the tournament, with Ryan Olson and his partner Travis Turner, advancing to the varsity championship as the top team of the tournament. Will this year be a repeat for the debate team? Only time will tell.