School Board Position 3 Candidate Preview
With less than two weeks until election day, local candidates are making their final pitches to voters before they head to the polls on November 8th. One particularly interesting race is for School Board Position 3, featuring incumbent Deborah Seelinger and challenger Bobbie Gallas.  While Seelinger won comfortably in the primary election, the race has narrowed with Gallas campaigning hard, intent on leaving "nothing on the table." I reached out to both campaigns to ask what messages they want to send to voters in their final days of campaigning. Here's my profile of the School Board Position 3 candidates.
Deborah Seelinger
A current incumbent serving on the Rochester School Board, Seelinger has a laundry list of relevant experience that has helped guide her approach to problem solving on the board.  These qualifications include serving as the MN State PTA President, School Board Chair, School Board Treasurer, National PTA Lobbyist, GATEway Board member, and Chamber of Commerce Government Forums Committee member.   Speaking to The Advocate via email, Seelinger shared her vision for the future of the district.  "If I am re-elected I would like to continue to increase communication and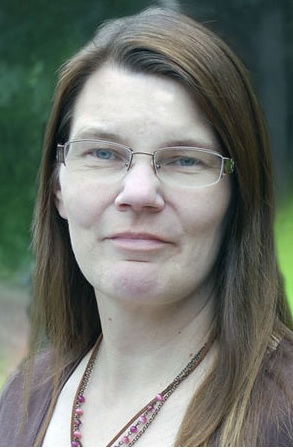 engagement in the community; this is vital to all our efforts.  We also need to keep pressure on the legislature to simplify and increase funding for school districts." said Seelinger.  Specifically, she points to cross-subsidization as a funding challenge to the district.  Cross-subsidy refers to the general fund money the district has to pay to support special education students due to a lack of federal or state grants.  In 2011, Rochester Public Schools spent $9 million dollars out of their general fund budget to provide federally mandated special education services.
Asked about board accomplishments during her first term, Seelinger points to the creation of the CTECH building which she praises for sustaining enrollment of over 1600 students in its first year of operation.  In addition, Seelinger says expanding all day kindergarten was an important step.  "Focusing on our early learners gives us such great 'return on investment.'" says Seelinger, referencing the district's efforts to expand kindergarten and pre-k programs.
Looking back at her term Seelinger is grateful. "I have really enjoyed my first term as a school board member." Seelinger says,  "There are a lot of complicated issues and challenges, but there are so many great things about RPS that I wish the public would hear more about."  Seelinger hopes voters give her a second term to build on that progress.
However, it won't be easy for Seelinger, as she faces a formidable general election opponent in Bobbie Gallas.  
Bobbie Gallas
I sat down with Bobbie Gallas on October 12 to discuss her campaign and vision for Rochester Public Schools.Gallas isn't by any means new to the district.  She has spent the last 16 years working as a paraprofessional at Franklin Elementary School.  Asked about her job,  Gallas says she enjoys her work with the kids at Franklin, remarking that elementary students "tell you like it is".  However this November Gallas looks to hold a different title- school board member.  Gallas says she decided to run for office because of her "passion for the district"  and concerns t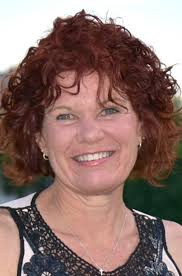 hat the voices of voters weren't heard, specifically regarding the district's referendum and subsequent levy. Having ran unsuccessfully in 2012, Gallas says her 2016 crew "decided there was going to be nothing left on the table."  For Gallas, this means walking an average of 50 hours a week talking to voters across the city and sharing her vision for the district.  Asked to expand on her vision, Gallas says she hopes to foster "transparency and communication" within the district by having more conversations "at the board table" which she says would allow  "everybody from staff to the community" to understand the rationale behind board decisions.  Gallas hopes to gather more public input on policies if given the opportunity to serve on the board.  When it comes to Rochester's growth,  Gallas hopes to work with DMC project leaders and city officials to plan for district growth in a responsible manner.  I asked Mrs. Gallas whether the district should focus on a traditional liberal arts education or career focused training as expansion continues.   "I think we can do both well" said Gallas, she went on to note that "we have kids on both sides of that spectrum… and they deserve the education that's best for them."
As for the future of our district, Gallas has high hopes.  "We have a good district" says Gallas, "I would like to see our district even better."  Mrs. Gallas hopes voters will give her a chance to enact this vision as she seeks to unseat incumbent Deborah Seelinger on November 8th.
To learn more about the stances of School Board Position 3 candidates, visit their respective websites:
Deborah Seelinger-  https://www.facebook.com/DeborahSeelingerForSchoolBoard
Bobbie Gallas- https://gallas4sb.wordpress.com
The general election will take place November 8, 2016.  Minnesota offers same day voter registration at the polls.  Find out if you are eligible to vote here- http://www.house.leg.state.mn.us/hrd/pubs/ss/ssvtrelig.pdf