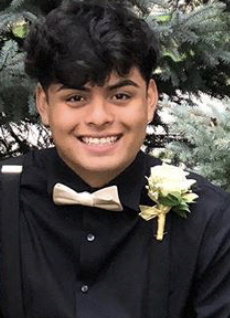 Hi, my name is Carlos Tapia, a senior at Mayo High School and a member of the journalism staff. I'm originally from the great city of Phoenix, Arizona. I like to workout every night after work. I also like to spend quality time with my friends and family. I enjoy spending time outside, and I especially like fishing.
I believe that journalism is very important because it helps us know what's going on around the world as well as at Mayo High School. It keeps us informed about sports or after-school activities. Journalism also helps us keep written records of the great athletes that have played a sport for example, Michael Jordan. Because of journalists, anyone can read about his great accomplishments and learn new facts about him.
While on this staff, I hope to learn how to take good quality pictures, how to use the angles to get better shots, and how to use the lights to create a dramatic effect in pictures.
Carlos Tapia, Staff Writer