Black History Month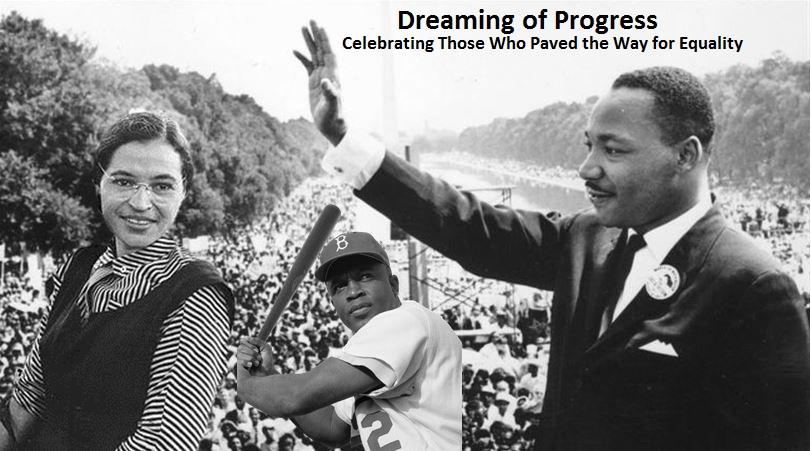 During the month of February, join us in celebrating the history of the African American community.   The purpose of this page is to celebrate African American men and women who fought for equality, impacted American culture, and made scientific and medical advances that changed the world.  We thank those who dared to dream of progress as we work towards continuing their fight today.
Jackie Robinson
Kaycee Taylor, Staff Writer
Jackie Robinson was born on January 31,1919 in Cairo, Georgia. Robinson was raised by a single mother, living in poverty, and was the youngest of five children. He attended John Muir High School in Georgia where he was a four-sport varsity athlete playing football, track, basketball, and baseball. In 1938, he was named the region's Most Valuable Player in baseball. From 1942-1944, Jackie Robinson served as a second lieutenant in World War 2, although he never saw combat. In 1944, while serving at boot camp in Fort Hood, Texas he was arrested and court-martialed for refusing to give up his seat on a segregated bus. This act of bravery and courage was just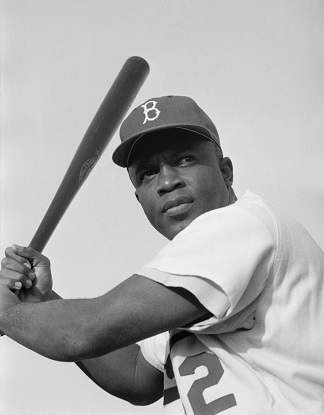 one of many to come. His moral objection to segregation was a huge precursor to the impact he would leave on major league baseball. Robinson broke the racial barrier and became the first black athlete to play Major League Baseball in the 20th century. He played for the Brooklyn Dodgers (signed in 1947) and helped them win the World Series in 1955. The public viewed Robinson as a talented athlete and a vocal civil rights activist. After baseball, Robinson became active in business and wanted to make a change in the world. He worked as an activist for social change. He served on the NAACP board until 1967 and became the first African-American to be inducted into the Baseball Hall of Fame in 1962. Robinson passed away from diabetes and other heart complications on October 24, 1972 in Stamford, Connecticut. Robinson was survived by his wife, Rachel Robinson, and two of their three children. Shortly after his death, his wife established the Jackie Robinson Foundation in honor of his courageous life and work. This foundation helps the youth of America by providing scholarships and mentors, continuing the great legacy of a brave man.
Madam CJ Walker
Maia Daly, Staff Writer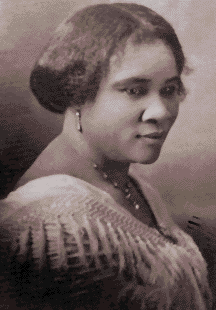 Madam CJ Walker, born Sarah Breedlove, met adversity at a very young age. Her two loving parents, both former slaves, died when she was just seven years old. Sarah was uneducated and cast out from society because of her skin color, but rose to become one of the first women to be a successful entrepreneur. After losing her parents Sarah was forced to live with abusive relatives. She married to escape at the young age of 14, and later had a daughter. She worked relentlessly in order to get her daughter a better education and life than had been provided for herself. Sarah started losing her hair and asked her brothers, who were barbers, to help her come up with a product to prevent hair loss. After developing product ideas, Sarah moved to Denver and married Charles Joseph Walker, which is where the name Madam CJ Walker comes from. She then started selling her hair loss prevention product by going door to door and quickly grew into a successful business. She eventually moved to New York where she embraced the politics of Harlem and got involved in campaigns for racial justice. Madam CJ Walker was a strong black woman who forged her own path in a country that didn't see her importance. Her company is still standing and her drive against racism lives on in the company's culture today. Demonstrating that hard work and drive can get anything done, Madam CJ Walker was a fantastic pioneer of natural hair care for black women and one of the biggest entrepreneurial successes of the 20th century. "There is no royal flower-strewn path to success. And if there is, I have not found it for if I have accomplished anything in life it is because I have been willing to work hard." – Madam CJ Walker
African American Culture in Hollywood
Lexie Lang, Staff Writer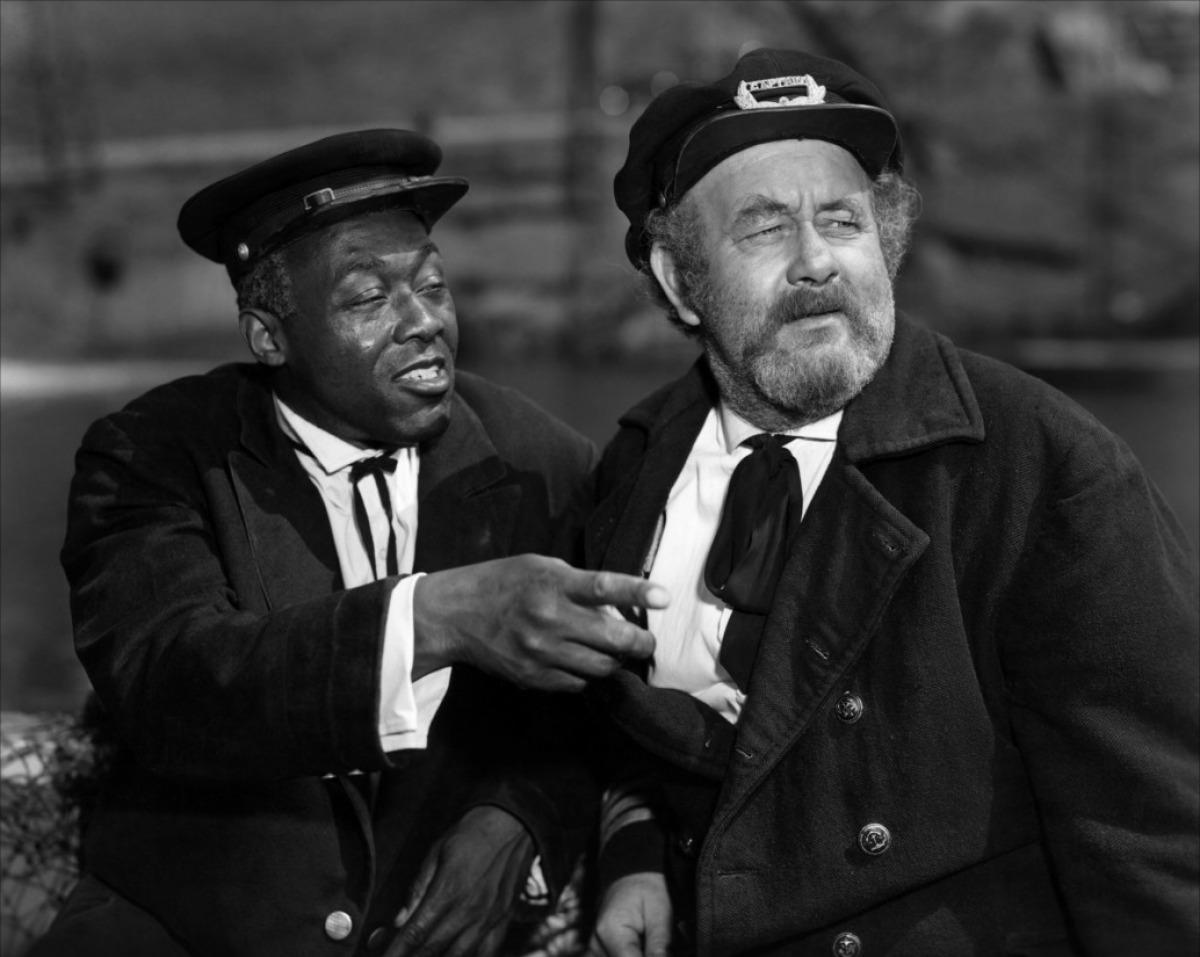 Hollywood films have always been a very controversial topic in many different aspects. One of the most controversial topics, however, is the portrayal and involvement of African Americans in the industry. Movie films first came out around the 1890's, but it wasn't until 1927 that movies featured black actors. Born in May of 1902, Lincoln Theodore Monroe Andrew Perry was the first black actor to appear in a film. He changed his stage name to Stepin Fetchit, and made his debut in The Mysterious Stranger. Although he was an actor, his character was portrayed as lazy and slow- witted. This was a common theme for many black actors in the years to come. In the 1940's and 1950's, African American actors had to play "dumb roles" such as nannies and servants. In the 1960's and 1970's many black actors were portrayed as gangsters, pimps, and prostitutes. There were many complaints about these portrayals and Hollywood finally got the message. Finally, black actors began to play a variety of roles in films.  For example, black actors started becoming police officers and played roles other than the negative stereotypes associated with African American culture. Today modern-day black actors are still breaking new ground as they win Oscars, Emmy Awards, and Golden Globe awards in many categories. The future of opportunities for black actors has never been brighter.
Maya Angelou
Erin O'Hara, Staff Writer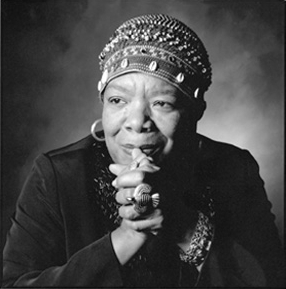 "In the flush of love's light we dare be brave and suddenly we see that love costs all we are and will ever be. Yet it is only love which sets us free." These are just some of Maya Angelou's powerful words . Maya Angelou is an important Black History Month figure, as she was an author, poet, and an African American civil rights activist. She was born on April 4th 1928 and she lived to be 86 and recently passed away in 2014. One thing you probably didn't know about her is that she was born Marguerite Ann Johnson, but once she divorced her first husband and started her new nightclub career she took up the name "Maya," after the nickname her brother had for her. All throughout her life, Angelou worked for equal rights for all people. Maya Angelou was a well known poet and civil right activist and she will always be remembered as a great African American artist and woman.
Michelle Obama
River Erdmann, Staff Writer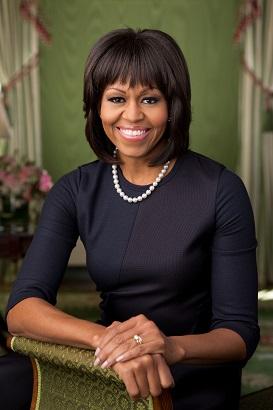 Michelle Obama was born on January 17, 1964 in Chicago, Illinois. Michelle Obama is an influential figure in the African-American community. Even though she no longer resides in the west wing, her impact continues to ripple throughout the country. She focused her time in the White House bringing light to social issues such as childhood obesity and economic issues like poverty. She has started multiple programs and initiatives to bring education to women around the world and bring healthier foods into the public school system and markets around the country. She empowered women as a whole, but more specifically African American women. She not only showed that they can be whatever they want by being the first lady, she also went and talked to African American youth and served as a positive role model for the African American community.
Barack Obama
Sam Morgenthaler, Staff Writer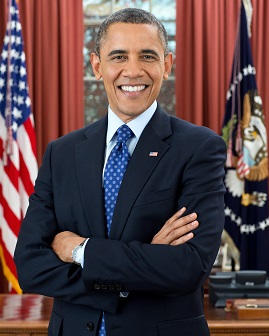 Born in Hawaii in 1961, Barack Obama went on to have many achievements in life, his most notable being that he was elected President of the United States in 2008. Previously, he studied at Harvard, became President of the Harvard Law Review, and served as a US senator of Illinois. Barack Obama has many life achievements. In 2008, he was sworn in as the President of the United States, and was the first African American to achieve that title. He focused his administration on the people, and how to make their lives better as a whole, whether it be through family or welfare. The Obama administration is most known for providing health care for many Americans. He also was very passionate about stem cell research programs, lifting the ban on such research. In 2009, the Nobel Committee awarded Barack Obama the Nobel Peace Prize for his efforts as president. Barack Obama has shown America the ideal image of a family. He values family first, and has been a great role model for all. Obama has shown light to the African American community, and has empowered many of the members of said community. It's not just African Americans that have been helped by him, though; the American people, and even citizens in foreign countries have benefited from his presidency.