High Tensions for Mayo's Upcoming Elections
Hang on for a minute...we're trying to find some more stories you might like.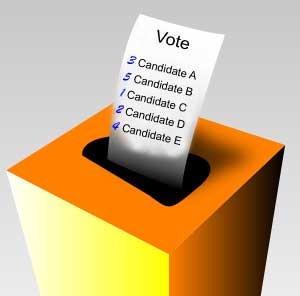 From Snapchat geofilters to posters around the school, students running for the 2017-2018 student government election have been campaigning like it's going out of style. Over the past two weeks, students have been campaigning and expressing to the school of why they deserve to be on the student government council. The positions that were available to each grade to run for was president, vice president, and secretary.
The class officer election results were as followed: Senior Class President: Elisabeth Sorenson, Senior Class Vice President: Katie Neff, and Senior Class Secretary: Drew Baratz. Junior Class President: Gwen King-Lunde, Junior Class Vice President: Siham Abdi, and Junior Class Secretary: Schuyler Kechley. Sophomore Class President: Erika Cruz, Sophomore Class Vice President:  Ben Persons, and Sophomore Class Secretary: Nicole Schmitgen.
Schuyler Kechley, Junior Class Secretary, says she's "excited for what this upcoming school year has to bring everyone". Kechley campaigned for this election by putting posters up around the school and handing out rice-krispy treats. The Senior Class President, Elisabeth Sorenson,  had a few words to add in about this year's election for student government officers.
"A lot of people ran for each grade, so there was more competition and campaigning; significantly more than last year, which can be controversial at times. Overall, it's going to be really cool to have new representation and ideas because that'll only make the group better!" Sorenson also explained some of her responsibilities as President, "You take a head count and oversee certain projects, but for the most part the representatives share equal responsibilities."  
Although the elections are over and the student body has chosen their student government officers, voting for our school's representatives will be open until Wednesday, May 31.