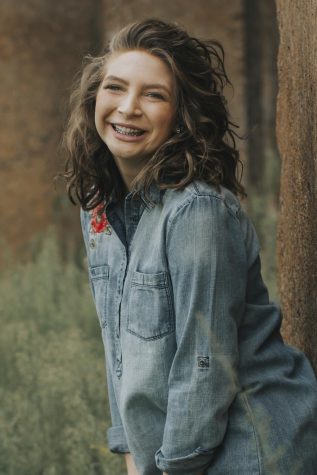 Hi, my name is Hattie Madsen. I am a senior at Mayo High School, having moved to Rochester in August of 2017, from Eau Claire, Wisconsin. I have two sophomore brothers that attend Mayo as well. I enjoy watching them play basketball, and being involved in basketball in general. I love photography, travelling, and watching Netflix, specifically
The Office
as well as
Parks and Recreation
. I plan to attend the University of Wisconsin-La Crosse in the fall, majoring in Anthropology, and minoring in Women's Studies.
I believe that journalism is important because it gives a voice to certain demographics that aren't typically represented, making their voices heard. It's an effective way to portray opinions from every side of the issue being discussed, which helps fight against the notion that people read material that is tailored to them. Journalism provides that diversity.
I want to become more involved in the way students receive news and information, as well as provide them with accurate articles and photographs about things that may not be covered as thoroughly or as often as we students would like.
Hattie Madsen, Staff Writer