Turkeys have landed at Mayo!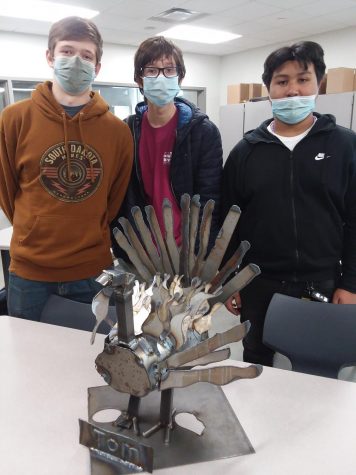 As part of a fun project as well as a focus on contributing to a good cause, groups of students in the welding classes at C-TECH have created turkeys to go up for silent auction at all three high schools in Rochester.  All the turkeys have been crafted from scrap metal and welded together to become lasting works of art. 
There are three available in the main office for all staff to bid on. All proceeds will go to our winter fundraiser Give One For All (GOFA) where we give back to the Dorothy Day House and the Women's Shelter. 
Bidding ends Monday November 22nd at 3:40 pm. After that time, the winner will be able to take their new friend home for the holiday. 
All three turkeys have unique beauty and will provide lasting holiday fun. The best part about them is that they don't need to be fed and don't make a mess. So what are you waiting for? Get down to the office; give to GOFA, and take your turkey!