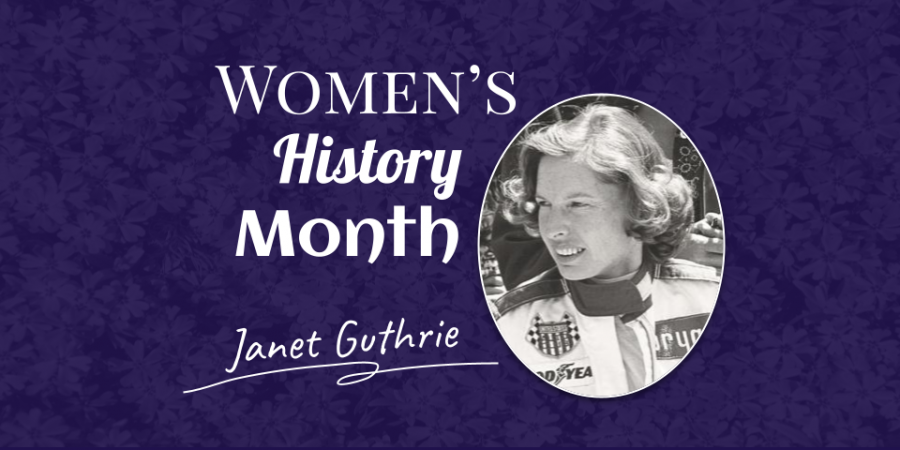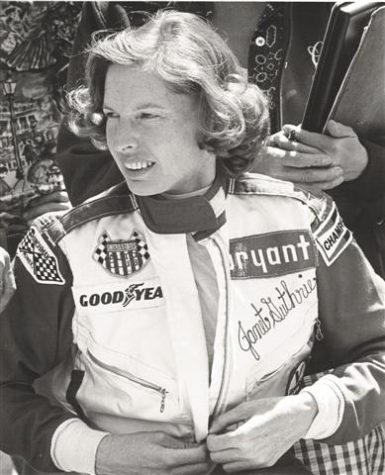 Janet Guthrie may just be one of the most influential female racers of all time by being the first to qualify and race the Daytona 500 and Indy 500 in the same year with a team she formed herself. Two different series, two different drive styles, one racer. When asked about her from a peer standpoint, NASCAR superstar Cale Yarborogh said that, "There is no question about her ability to race with us. More power to her. She has 'made it' in what I think is the most competitive racing circuit in the world" (Guthrie). 
It wasn't all bread and butter from the start. In her autobiography, she explained that even into the 1970s, "women had not even been allowed in the press box at Indianapolis, much less the garage area or the pits. A woman might be a reporter, a photographer, a timer/scorer, she might own the race car–but she couldn't get near it at any time for any reason. A woman on the track itself was unthinkable (Guthrie). Still, she broke new ground in this male-dominated sport and influenced many young women who also had a desire to race.
Janet Guthrie was born in Iowa city, Iowa, on March 7th, 1938. At the age of three her family moved to Miami, Florida, where she stayed through high school. After graduating from the University of Michigan in physics, Guthrie began a career in aerospace engineering, which would later play a huge role in her automotive focus. During that time, she bought a Jaguar XK 120 Coupe that sparked her full time interest in racing. Her career in physics was probably the biggest advancement into motorsports. The difference in her aerodynamic advantage would prove how much aero matters (Guthrie).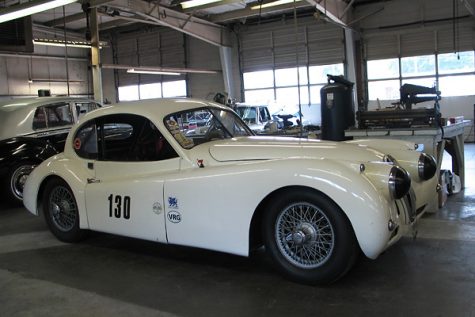 Despite her successes on the track, Guthrie found it difficult to be taken seriously as a competitor at the highest level, since the prevailing belief was that women were unable to handle the horsepower and intensity that this type of racing demanded. She persisted, staying true to her racing passion. Finally, her biggest break came when an Indy car team owner named Rolla Vollstedt had her do a test drive in 1976 (Guthrie).  Her career really started right then and there, when Vollstedt announced that he would be bringing a woman driver to the Indianapolis 500, which Guthrie would race three times. In 1978, she took ninth place in a field of xx drivers; it was later revealed that she drove the race with a broken wrist (Wikipedia).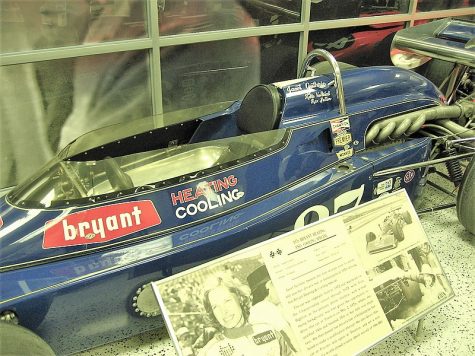 After that memorable year, she became the first woman to compete in the Daytona 500, while finishing ahead of Dale Earnhardt in two of the three races that they competed together in. Guthrie also set the fastest time in practice in her first Indy 500. The King Richard Petty said "If she had a better ride, she'd probably win one of these events" (Guthrie). It is true that she found it difficult to gain sponsorship because of her gender, and racing is a very expensive sport. She regularly competed with lesser or outdated equipment, but her knowledge of engineering enabled her to remain competitive. The great Mario Andretti said "I think she's done a heck of a job. She's got a good head on her shoulders. I've seen many guys have much more trouble with Indy then she has had, from the standpoint of belonging on the course, Anyone who says she doesn't belong, just feels threatened" (Guthrie).

Today, Janet Guthrie is 83 years of age but has made both the women's athlete Hall Of Fame, and the International Motorsports Hall Of Fame and was one of the first inductees into the Women Athletes Hall Of Fame. Beyond that, she has been an advocate for gender equality, becoming involved in the 2011 fight to allow Saudi Arabian women the right to drive an automobile (Keyes). Knowing how difficult it was for her to chart a course through the male-dominated racing culture, she is aware of her ability to help others experience equality. Brave, tenacious, and mechanically skilled, Janet Guthrie is without a doubt one of if not the most important female racers ever. Her influence is strong and much-needed, now more than ever with a movement of new up and coming female drivers and a world full of people who want a fair shot at realizing their dreams (Guthrie). 
Sources
Book: A Life At Full Throttle
Website: Janet Guthrie.com
Author: Janet Guthrie
URL: H O M E (janetguthrie.com)
Access Date: 3/16/2021
Last Update: April 2010
Author: David Keyes
Article Title: Saudi Arabian Women Plan Day of Protest by Driving on June 17
Publication: The Daily Beast
URL: https://www.thedailybeast.com/saudi-arabian-women-plan-day-of-protest-by-driving-on-june-17
Date of Article: 16 June 2011
Last Update: 13 July 2017
Date Accessed: 24 March 2021
Wikipedia
Website title: 1978 Indianapolis 500
URL: https://en.wikipedia.org/wiki/1978_Indianapolis_500
Date Accessed: 24 March 2021
Last Update: 20 February 2021
Images 
File name of image: Janet Guthrie Coyote-Offy
Link: File:Janet Guthrie Coyote-Offy.jpg – Wikimedia Commons
File name of image:JanetGuthrie.jpg
Link: File:JanetGuthrie.jpg – Wikimedia Commons
File name of image: TivvyShenton-JaguarXK140-BB.jpg
Link: Women in Professional Racing, by J. Harrison