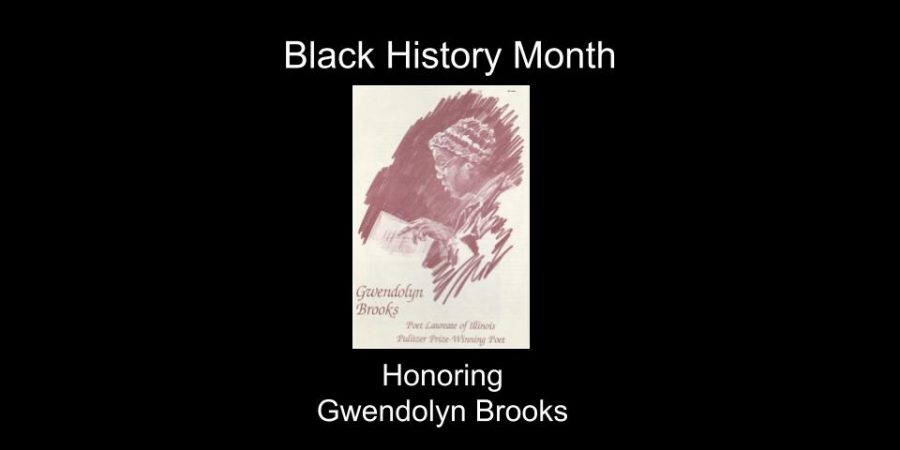 Born in Topeka, Kansas on June 7, 1917, Gwendolyn Brooks became the first African American woman to win the Pulitzer Prize in literature for her book Annie Allen in 1950. At a very young age, she and her family moved to the south side of Chicago, where she spent the rest of her life writing poetry (Biograpghy.com). 
Going to high school in Chicago, Brooks encountered racial prejudice, which sparked inspiration for her poems at the young age of 13. After publishing her first poem that year, she also sent many of her works to Chicago Defender which was the newspaper used commonly in the black community. In 1945 Gwendolyn Brooks published her first book of poetry, entitled Streets in Bronzeville, named after the neighborhood in which she grew up. The poems in this book focus on the racial inequality in the black community. Then, a few years later, Gwendolyn Brooks took her life events and wrote about them in what would become her best known work, Annie Allen, which came out in 1949, winning her the Pulitzer Prize a year later (Biograpghy.com).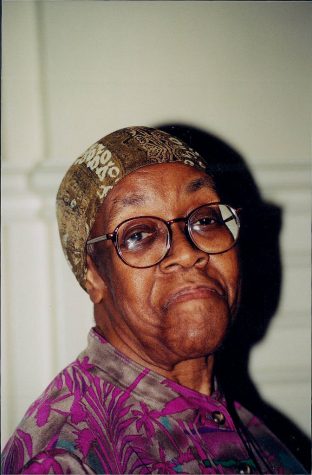 Gwendolyn Brooks fell in love with literature and writing even at a young age. Her poems were a narrative of the struggles of being a black woman, dealing with racial inequality, and rising above the oppression she faced. Gwendolyn Brooks found inspiration all over the place. For example, in her poem "We Real Cool" the speaker focuses on "a pool hall of boys in her neighborhood and quietly wondered how they felt about themselves" (Biograpghy.com). Those real-life boys helped spark inspiration for that poem. Brooks was clearly a keen observer of the world around her. All of the hardships she faced helped Gwendolyn Brooks become who she was. 
As she progressed as a writer and advanced in her education, Gwendolyn Brooks earned her degree in Education from Kennedy-King College. She became an English professor and taught at Columbia of Chicago until the 1960s. In 1939 she married Henry Lowington Blakely Jr.. Together they had two children, Nora Brooks Blakely and Henry Lowington Blakley III (www.npr.com).
At the age of 83, on December 3, 2000, Gwendolyn Brooks passed away from cancer. She has many accomplishments, including becoming a Library of Congress consultant of poetry in 1955 and being named as the poet laureate of the state of Illinois in 1968. Along with these honors, she received many other accolades and prizes (www.npr.com). 
Well loved by everyone, she loved everyone: "kindness was her religion" (www.npr.com). Gwendolyn Brooks influenced readers around the world by writing about Black culture and experiences overcoming dire circumstances. Her poems continue to influence society, still impacting the world one poem at a time.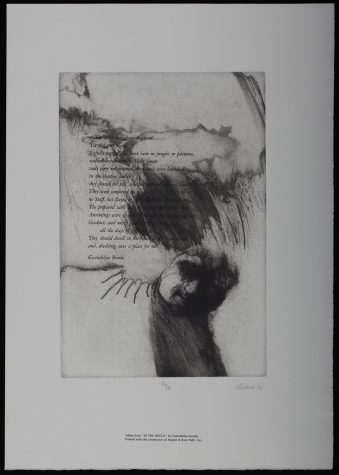 Sources 
Article Title
Gwendolyn Brooks Biography
Author
Biography.com Editors
Website Name
The Biography.com website
URL
https://www.biography.com/writer/gwendolyn-brooks
Access Date
February 17, 2021
Publisher
A&E Television Networks
Last Updated
August 24, 2020
Original Published Date
April 2, 2014
Article Title: 
Author: Remembering The Great Poet Gwendolyn Brooks At 100
Website Name: NPR
URL: https://www.npr.org/sections/codeswitch/2017/05/29/530081834/remembering-the-great-poet-gwendolyn-brooks-at-100
Access Date: February, 17, 2021
Publisher: 
Last Updated : May 29, 2017
Original Publish Date: May 29, 2017
Images:
file name of image: "Robert Marx (visual artist); Gwendolyn Brooks (poet)" by St. Lawrence University Art Gallery is licensed under CC BY-NC-ND 2.0
original source link: https://search.creativecommons.org/photos/3d58f90c-c5c3-414a-85b4-933603942781
file name of image: "Gwendolyn Brooks" by John Mathew Smith & www.celebrity-photos.com is licensed under CC BY-SA 2.0
original source link: https://search.creativecommons.org/photos/b28194e1-7b12-4d0a-9d6e-a0c22062a7ff
file name of image: "Gwendolyn Brooks" by Burns Library, Boston College is licensed under CC BY-NC-ND 2.0
original source link: 
https://search.creativecommons.org/photos/8c950914-c17b-4366-b009-e7477d982945