Families expand at unexpected rates in quarantine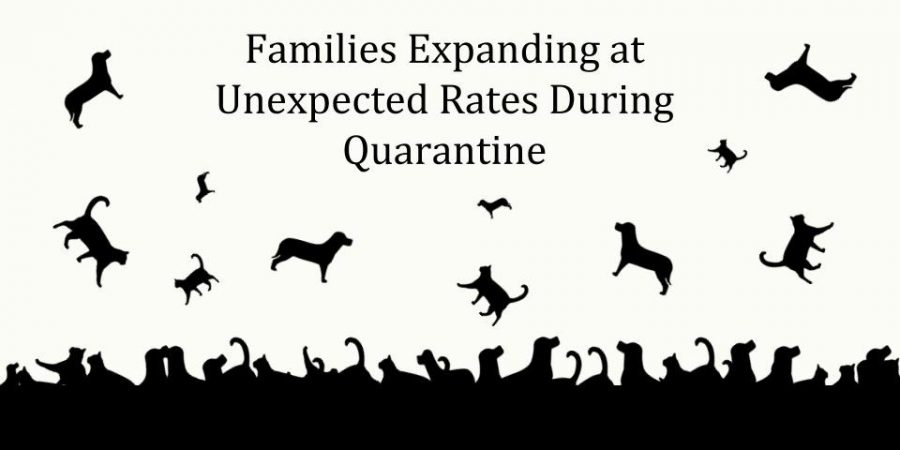 Dominic Presa, Editor
December 4, 2020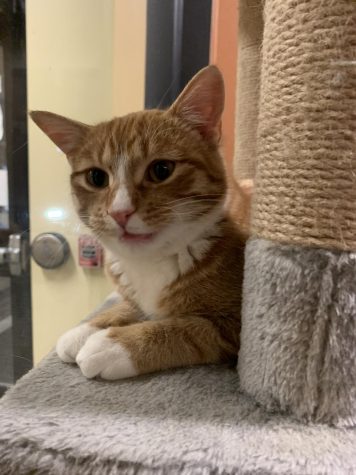 Families throughout Rochester have been welcoming pets of all shapes and sizes in recent months, likely due to the changes caused by COVID-19. With families cooped up at home as they practice self-quarantine and social distancing, many have benefitted from the choice. 
Both pets and humans alike are capitalizing on the circumstances presented to them, and shelters and adoption agencies are in support. "Depending on your means, it is a good time… to get an animal settled," shared Josie Stoeckle, a member of the cat adoption staff at Paws and Claws humane shelter. She believes it is important to remind people that they will eventually be returning to normal life: "you have to think 'when I go back to work, am I still going to be able to care for the animal when I don't have as much time?'" This is an important question for families to consider, and many have already made the commitment. The results, so far, are overwhelmingly positive.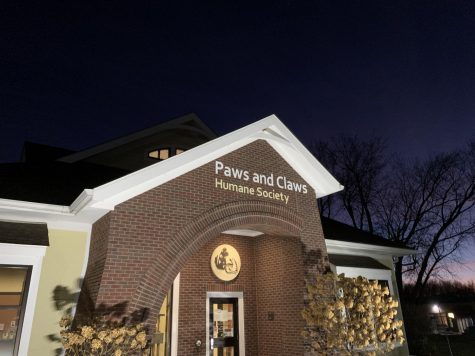 Within the Mayo community, a number of families have made the choice to get a pet. One in particular, the Pittocks, found themselves unexpectedly attached to their new dog, Sonny. "Our parents, always, it was a hard no, and after one week of living together they decided that we would." Rioghna Pittock, a senior this year, recounts. "My mom will snuggle with him now, my dad… wakes up at 5 am to bring him potty every day."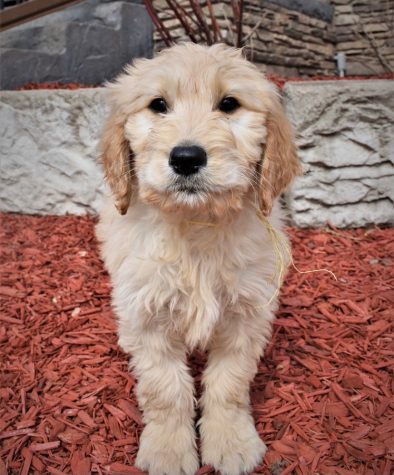 Sonny makes things sunny at the Pittocks' house.
Through pet-ownership people have not only found a companion but connected with other owners. This connection is invaluable in a time where people are, literally, more distanced than ever. "Cate Crockett and I go on a walk every morning… almost every morning. It's been really nice," recounts Rioghna Pittock. 
New owners also find that their pet has shaped their sense of identity. When asked, the owners said that they were not only happy to have a pet but that they would likely continue to own one as they grew older. This attachment and pride was expressed strongly by Lilly McBane, who remarked "I am, I flex it all the time," when asked if she was proud to be a dog owner. Her family's most recent addition, Dakota, a black flatcoat retriever, has become inseparably attached to the family since they got her in April. 
On top of connecting with fellow pet owners and the pets themselves, new owners benefit from fresh air and the opportunity to listen to new podcasts while walking their dogs. Snuggling has become an unexpected habit for many. It turns out the therapeutic power of pets is a scientifically-proven phenomenon. Additionally, teaching pets tricks can be entertaining and most importantly time-consuming. The possibility of these activities seems to be what drew many families to adopting. At the very least, it's what's keeping them attached to their pets, and one of the rays of sunshine shining through what can be the extremely bleak fog of COVID-19.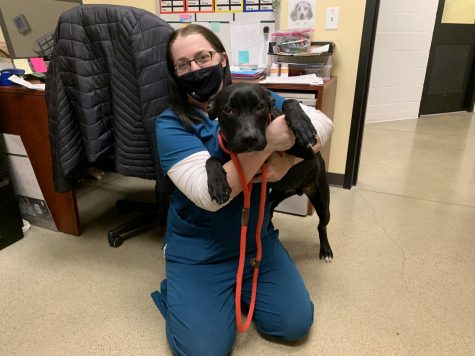 For those still considering getting a pet, the process is extremely accessible and easy to start off. At Paws and Claws, hopeful owners are able to schedule visits through the shelter's website while viewing the pets currently housed at the shelter. Each animal has a picture and a short bio on the website, and in-person visits are welcomed to ensure that animal and human can truly connect before coming together as a family. In the case of local shelters, and local families, real care exists for these animals, young or old, cat or dog, small or large.