Channel One gets free food out their doors and into your pans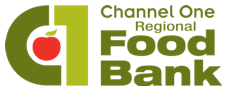 Channel One is partnering with Rochester Public Schools to give out free food kits to RPS students and their families for the holidays. According to KTTC's Megan Zemple, the kits will consist of heat-and-serve, and ready-to-eat meals, along with fruits, vegetables, and milk. The only requirement is that you are 18. To read her article, go here.
Channel One is offering nine pick up dates through Christmas. The distribution will take place in building 35 in Graham Arena from 10 am until noon. Pick up days are every Wednesday and Friday; however, they are only doing distributions on Tuesdays during holiday weeks.
There are two buildings doing distribution, the larger of the two has three stations. That means three cars can pull in and get their food at a time. People will stay in their cars as volunteers put their food in the back, according to Anjie Ge, Channel One's food security project manager. Besides giving food, Channel One needs volunteers; Ge explains that, "You can sign up to volunteer on our website, there are usually four spots available, but they are full for a few weeks." Finally, she also explained that, "Channel one is ending its distribution at the end of the year. RPS on the other hand is continuing the distribution into next year." 
The two other Rochester distribution locations are Hope Summit Church and Oak Terrace. There are three other locations outside of Rochester, at the Eyota Ambulance Facility, Zion Lutheran Church in Stewartville, and Byron Middle School. You can see more times and addresses on Channel One's website. 
According to Samantha Boring of KAAL, the meal kits include five breakfasts, five lunches, and five afternoon snacks. There is no sign up required, the food kits are for children 18 and under. You do not need to be enrolled in RPS to get a meal kit. Channel one is offering two meals per person in each home. If you would like to read more go here.
Jessica Sund of Channel One explained in her interview with Samantha Boring, "as far as our prepared meals, we offer anything from a chicken dinner with some potatoes and vegetables. It could be a sandwich and some soup or salad. We got some feedback from the community that they think this option would be good, so folks don't have to go out multiple times in the winter. We also wanted to provide the students with something that they are familiar with that they are missing at school." 
Sund believes it is important that the message about this opportunity for food needs to "get out there." She told KTTC's Megan Zemple that she and her co-workers are "seeing too many families who are not coming, and the numbers of people who were receiving free or reduced lunch are not necessarily adding up to the people who are taking advantage of these programs." 
Sund's last comment seems to make things even easier for everyone: "There are no income requirements. There's no restrictions. You literally show up and we give you food."