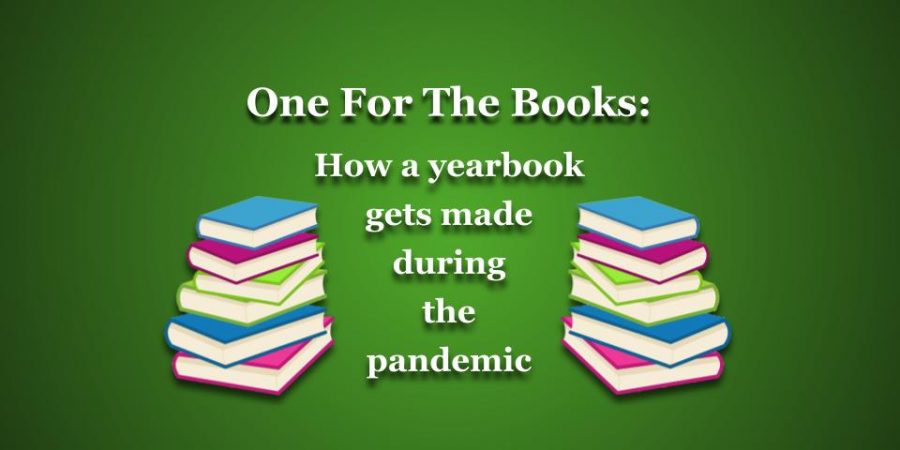 This year, creating the Mayo yearbook has been an unprecedented challenge for the Mayo Odyssey staff; the pandemic is like nothing we have ever seen before. How can a yearbook be made when there are no pep fests, no lunchrooms filled with friends, no Spartan 300 members leading the freshmen around on the first day of school, nor halls filled with laughter, learning, and living? How can pictures be taken when everyone is at home, doing distance learning instead of together at our "home" of the Mayo Spartans? As a result of these unprecedented problems, everyone from Mr. Parker, to the editors, the writers, and each photographer has had to adapt in order to succeed. 
Fortunately, the class is filled with passionate students who are enthusiastic about contributing to the yearbook. According to Mr. Parker, "the staff, despite being distanced are so very invested in the publication." One person on the team who has worked hard enough to stand out among her fellow staff members is student life editor Kayla Essig, who has been described as being "amazingly picky" and is always making sure that everything is done well and ready for publication. Her attention to detail ensures that the book will look professional and clean. However, she is not the only dedicated staff member; the students on the yearbook staff are truly committed and are always willing to help each other out.
Distance learning has put many barriers in place for the yearbook team. Being in class together would make it easier for them to help each other out, but they have found a way to stay connected during the pandemic by using Snapchat. Instead of going over to each other in Journalism Lab, the J-lab, they ask for help in their group chat that they've made specifically for the yearbook class. 
Although the distance wasn't the only thing that the yearbook team had to overcome, they also have had to adapt to some changes in their software over the last year. According to editor Maya Fogarty, "figuring out how to navigate Yearbook Avenue has been pretty difficult." With an update changing the layout of this program that they use, the staff have been working to learn all of the ins and outs of this new software. 
All of these challenges are something that the yearbook team will surely overcome. Mr. Parker has stated that "Even though we're making it different, expect something that is of the standards that you have come to expect from a Mayo high school yearbook." The yearbook team is optimistic that their book this year will be just as good as any in previous years. Beyond that, it will be unique, unprecedented, a true historical document: no other yearbook will ever record the first time school had to begin in a distance learning setting because of a pandemic.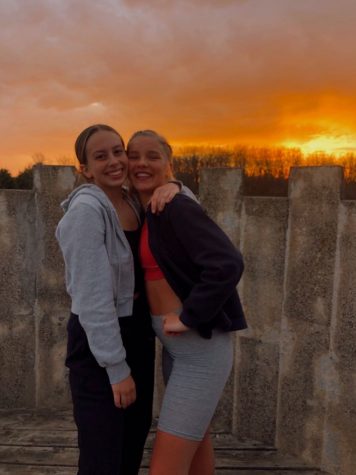 The Mayo Odyssey Editors are Maya Fogarty and Autumn Busse.
There are challenges, though, that cause the staff to call on others for help, and you may be able to provide some of that assistance. Although they are optimistic, the staff are sometimes short on pictures for their pages. According to yearbook editor Autumn Busse, "it's hard to throw deadlines at [our staff] when sometimes they don't have enough pictures." This year the yearbook team needs the Mayo students and families to take pictures and submit them. The types of photos that should be submitted can be found on the Mayo yearbook Instagram page @mayo.yearbook, and instructions on who to send it to are found on the post. When submitting pictures, make sure that they are in .jpeg or .jpg format with a resolution of over 350 kb, if possible. For the class photo section, as of now the yearbook staff intends to use the same student portraits from last year, but if you want to get some more recent photos of you and your friends involved in any school-based activities, be sure to send some as soon as possible.
Another way for students, parents, or staff to submit pictures for the yearbook involves the Jostens, Inc. site called Replay It. You are encouraged to share pictures of any activities that have already occurred, as well as pictures from home or work. You not only help the yearbook staff by providing them pictures, but you also increase your odds that the people in the photos will appear in the yearbook pages. The Jostens website is very simple to use, and can be found here.
The theme of the yearbook this year is "togetherness while being apart." The yearbook brings together the memories of the Mayo students and staff. Even though we are all apart, the yearbook can help us to bring our collective memories together.
You can order your own yearbook at now Jostens.com. Senior ads can also be purchased through that link