Healthy Body. Quiet Mind. Giving Spirit.
Riek Riek, Staff Writer
December 9, 2019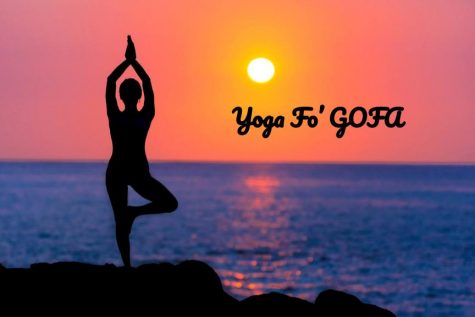 As GOFA season rolls around once again, here is a new activity that will calm the mind, body, and soul while raising money for GOFA. On December 18th, Ms. Ehrfurth and the TOPS program are collaborating for the third year in a row to host yoga during all class periods, with an additional session at 6:45 am. The yoga class will be held in the Mohlke Center above door one. 
You do not have to bring anything to be a part of this soothing experience. In the room you will find complimentary yoga mats. There will also be a donation box that is completely optional and all proceeds will go to GOFA. 
The sessions will be instructed by Ms. Ehrfurth, a certified yoga instructor. Her sole purpose is to help the students relax and have a good time, so if students or staff are interested in having a great, calming time, just take a moment and head down to the Mohlke Center on December 18th.