Student government coffee runs to MOKA!
Maya Fogarty, Staff Writer
December 6, 2019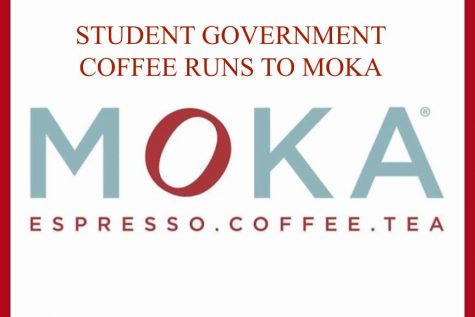 Do you like how MOKA has espresso, coffee, or tea? …but is driving there a problem? Then you are in luck during this GOFA month! Now you can have your coffee without leaving your class because student government members will be making MOKA runs every other day.
Everyone can order any medium thing that is on their menu. It will cost $10, but for that price, they will deliver your drink to your first or second hour class.
MOKA runs happen every other day, but if you are unsure if they are going on that day, then find a student government member and they will tell you. If you're not sure who they are, look for anyone selling candy canes; they'll put your order in their candy cane bucket. Beyond that, you can go to the GOFA table during 4th, 5th, and 6th periods. 
Remember that, according to their website, MOKA "places a high importance and focus on hand-crafted espresso, [so they] create a better tasting and more consistent product, [using] only the highest quality espresso machines." When you take part in the MOKA run, you are not just getting a cup of coffee, you're tasting one of the highest quality caffeinated beverages in the city while helping those at the Dorothy Day House and Women's Shelter.