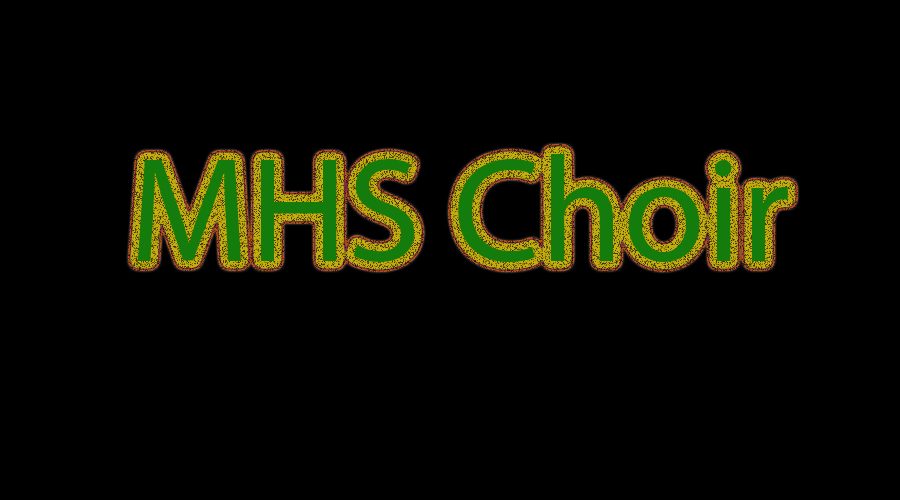 The end of the year is fast approaching and so is the last chance to see the Mayo High School choir in action! On Wednesday, May 15th, the Spartan Choir (9th grade), Treble Choir, Concert Choir, and Southtown Pop Choir will be performing for free at Mayo's Smith Auditorium. This concert is coined as the "Pops Concert," as all of the choirs will be performing a variety of songs that is sure to entertain audience members of all ages.
The concert will begin with a performance by the Spartan Choir. The freshmen are performing an arrangement of some really fun music such as Seasons of Love from the musical Rent, Don't Go Breaking My Heart by Elton John, and What A Wonderful World by Louis Armstrong. Next, Treble Choir is an all-girls choir comprised of 10th through 12th grade students. They will be performing multiple tunes from the musical Hairspray, as well as a piece from the musical Les Miserables. When asked about which song they were most looking forward to performing, Sam Bach and Andrea Hart both excitedly answered, "Hairspray!" They were referring to both Hairspray songs on the concert repertoire. Choir director Mrs. Humke also added that Treble Choir has a "special surprise" planned, so this is sure to be a fun performance!
The night continues with a performance by Concert Choir. Due to a lack of rehearsal time, concert choir will be performing a few of the songs that they prepared for the Big 9 Music Festival which took place on May 3rd in Albert Lea. These songs include Nyon Nyon by Jake Runestad, Thixo Onothando by Michael Barrett, and Tambur by Lajos Bardos. Even though they have already performed these pieces in a concert setting, they are still sure to entertain, as Concert Choir made a very strong impression with their performance at the Big 9 Music Festival. Along with their Big 9 pieces, they will also be performing some more well-known music, such as Viva La Vida by Coldplay and Let The River Run by Carly Simon.
After Concert Choir rocks the house, Southtown will deliver the grand finale. Arguably the most entertaining choir at Mayo, Southtown Pops Choir brings music to life by incorporating dancing and singing. Classic hits such as Waterloo by ABBA and Bridge Over Troubled Water by Simon and Garfunkel will be featured in Southtown's closing act.
Once all of the performances come to a close, director Mrs. Humke will commence an awards ceremony for the choir. Students will be recognized for various achievements and will be given letters and other awards. When asked what he was most looking forward to about the final concert, Thomas Hildestad answered, "I'm just excited to see my friends be recognized for their achievements in choir. I've been in Southtown for four years and have made a lot of good memories and it's just really cool getting to see people get the appreciation they deserve for all of the hard work they've put into this program."
For all the music lovers out there, come out and show your support and appreciation for all the hard work, time, and effort that the students have put into the Mayo Choir program, not to mention getting to listen to some great music as well!