GOFA Guys Volleyball Showdown
Hang on for a minute...we're trying to find some more stories you might like.
Spiking the ball at over 40 m.p.h. at an open space in your opponent's defense, being able to block an attack from a trash-talking underclassman, serving an ace at the pivotal moment in a match: all of these things and more create the excitement that is Powder Buff volleyball. Here is your chance to be a part of that, either as an athlete on the court or a spectator cheering them on. This thrilling event raises a great deal of money for GOFA and is a fun way to show support. It will be an unforgettable night for everyone who supports and participates. We hope you can make it.
Who: Powder Buff is for guys who are between the ages of 9th-12th grade. Teams have to have 7-9 members. Also each team must be coached by one or two Mayo High School volleyball players. If you have a team but not a coach contact Claire Holmes at [email protected].
What: Powder Buff volleyball is a one-night tournament that will run off of a bracket system. Once the coordinators know all the teams, the brackets will be finalized. The cost is $50.00 per team, and the money must be paid all at once.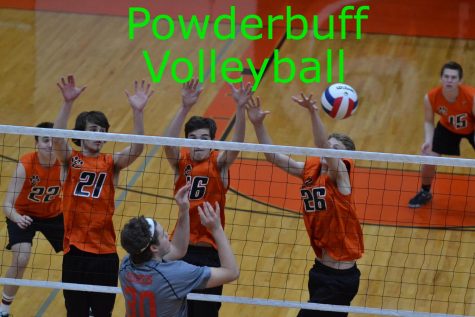 Where: The tournament will take place at Mayo High School in the gym.
When: The games will be on December 12th from 8:00-10:30. The deadline for the application is December 7th. Applications can be turned in at the GOFA table in the lunchroom. Teams can get the application by emailing Claire Holmes.
Why: It is important that we get as many teams as possible because it is a charity event, and all the proceeds go to our school's overall goal. It is also important that we raise as much because the money is going to the Women's Shelter and the Dorothy Day House.